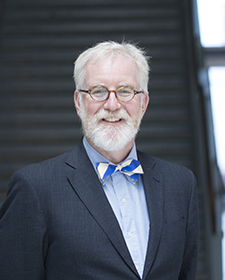 Welcome to the Department of Mechanical & Industrial Engineering (MIE) at the University of Toronto. We are a diverse group of faculty, staff and students dedicated not just to excellence in teaching, learning, and discovery, but to building a supportive and caring community.
Our undergraduate students come from all over, not just to get a great Mechanical or Industrial Engineering education from within the classroom, but to take advantage of myriad opportunities to engage beyond the classroom, to make the most of the years they're here with us. The same goes for our grad students, whether MEng students taking advanced courses, or MASc and PhD students working closely with one or more professors on research. It's amazing what our students accomplish while at the U of T, and what our alumni go on to achieve after graduation.
We are also very proud of our outstanding professors, many of whom have won awards for groundbreaking research, and for excellence in teaching. Finally, MIE is privileged to be supported by a wonderful group of administrative and technical staff.
Whether you're a prospective student looking for a great place to study and learn, or already a member of our community, I urge you to explore our website, to learn more about us.
With warm regards,
Markus Bussmann
Professor & Chair
Department of Mechanical & Industrial Engineering
University of Toronto
Mechanical & Industrial Engineering Chairs & Heads of Departments
Department of Mechanical & Industrial Engineering (MIE)
Markus Bussmann, 2017 - 2022
Jean Zu, Chair, 2009 - 2017
Anthony N. Sinclair, Chair, 2004 - 2009
James S. Wallace, Chair, 1998 - 2003
Iain George Currie, Chair, May, 1996 - June, 1998
Department of Mechanical Engineering
Iain George Currie, Acting Chair, 1993 - 1994 & October, 1994 - March 1995; Chair, April 1995 - April 1996
Derek McCammond, Chair, 1991 - 1993 & July - September 1994
Ronald Daniel Venter, Chair, 1981 - 1991
David Sanborn Scott, Chair, 1976 - 1981
William Douglas Baines, Chair, 1971 - 1976
George Ross Lord, Head, 1956 - 1971
Edgar Allcut, Head, 1944 - 1956
Robert William Angus, Head, 1906 - 1944
Department of Industrial Engineering
Iain George Currie, Acting Chair, July, 1995 - April, 1996
Andrew Jardine, Chair, 1986 - 1995
Stan H. Cohen, Acting Chair, 1985 - 1986
Patrick J. Foley, Chair, 1980 - 1985
Ben Bernholtz, Head, 1968 - 1973 & 1975 - 1979
Arthur Porter, Head, 1961 - 1968 & 1973 - 1975