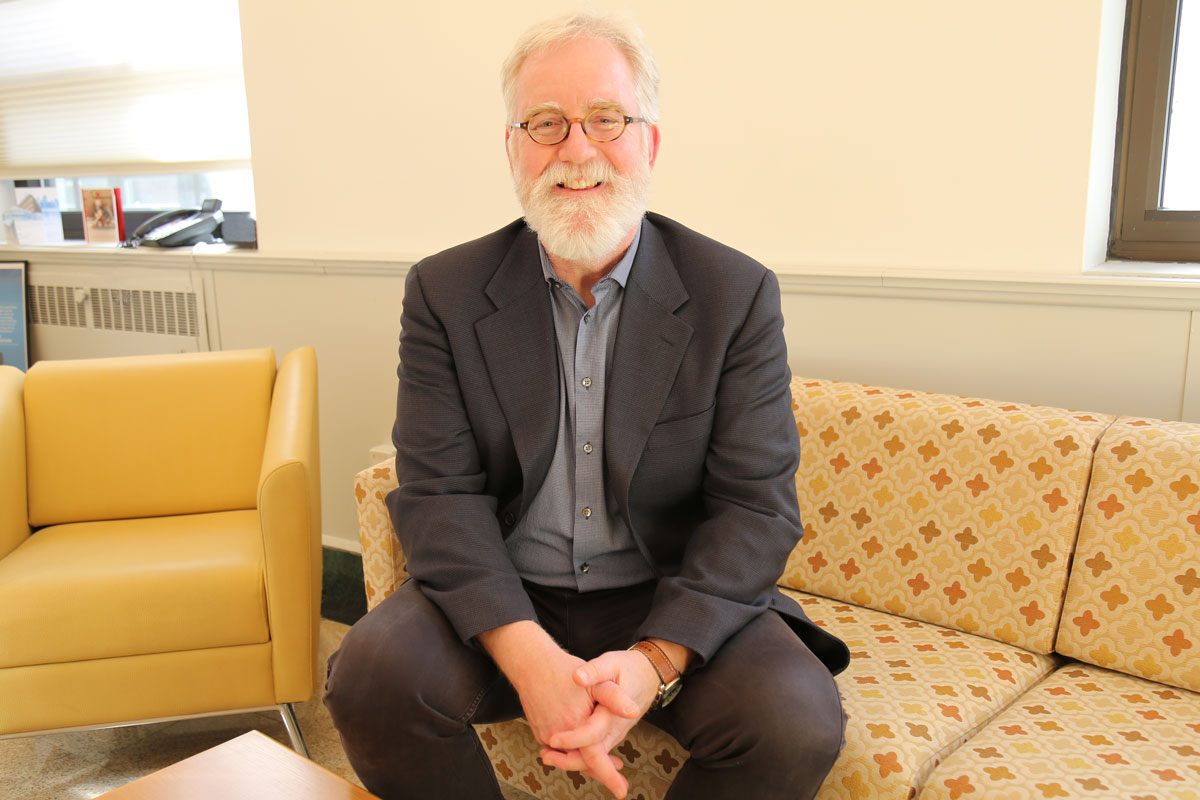 As Chair of the Department of Mechanical & Industrial Engineering — or MIE as it is known to most — I have the opportunity to engage with our talented and hardworking students, faculty, alumni and staff.
Our undergraduate students in the Mechanical Engineering and Industrial Engineering programs inspire me with their dedication both in and out of the classroom. They spend many hours learning about the principles of their disciplines, including Bioengineering, Energy & Environment, Manufacturing, Mechatronics and Solid Mechanics & Design on the Mechanical side and Artificial Intelligence & Machine Learning, Human Factors, Operations Research and Information Engineering on the Industrial side. Students use the knowledge and skills they learn in the classroom while working with relevant companies and organizations as part of their Practical Experience Requirement. The undergraduate program culminates with the Capstone Design program showcase featuring prototypes and designs created by our undergraduate students that address real-world challenges faced by industry clients.
Before I began my tenure as Chair, I served as Graduate Coordinator for the department from 2009 to 2013 and then as Vice-Dean of Graduate Studies for the Faculty from 2013 to 2017. I greatly enjoyed working closely with our graduate students in the professional Master of Engineering (MEng) program and the research-based Master of Applied Science (MASc) and Doctor of Philosophy (PhD) programs.
The MEng professional program consists of coursework and an optional project conducted under the supervision of an MIE faculty member. Students can customize their degree to their areas of interest and offers full-time, extended full-time as well as part-time options for professionals who want to continue to work while they pursue their graduate degree at MIE.
Our MASc and PhD students conduct research culminating in the production of a thesis, with the support of world-renowned faculty members and research facilities. MIE is home to over 50 research groups conducting groundbreaking research in Robotics, Mechanics & Design, Materials, Thermofluids, Human Factors, Information Engineering, Operations Research and Applied Machine Learning.
After graduation, our students join a large and impressive community of MIE alumni. From Holly Johnson's (MechE 0T9 + PEY) quick rise in the Canadian space sector to Huda Idrees (IndE 1T3) being named YWCA Young Woman of Distinction, many of our graduates have embarked on remarkable careers in academia and industry. Alumni are encouraged to come back to MIE often, and share their stories with our students. There are many ways to stay connected with the MIE community following convocation, including engaging in the CONNECT platform where alumni can mentor current students and connect with other alumni.
As the administrative head of the department, I also work very closely with our administrative and technical staff and I have seen firsthand their dedication to providing support systems for our students and faculty members. I am proud of the team working mostly behind the scenes to set our students and faculty up for success.
MIE is a special community. It is where cutting-edge research is conducted, conventional ideas are challenged, new concepts are generated and lifelong friendships are made.
My door is always open,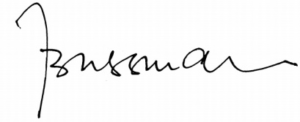 Chair & Professor
Department of Mechanical & Industrial Engineering
University of Toronto
Mechanical & Industrial Engineering Chairs & Heads of Departments
Department of Mechanical & Industrial Engineering (MIE)
Markus Bussmann, 2017 -
Jean Zu, Chair, 2009 - 2017
Anthony N. Sinclair, Chair, 2004 - 2009
James S. Wallace, Chair, 1998 - 2003
Iain George Currie, Chair, May, 1996 - June, 1998
Department of Mechanical Engineering
Iain George Currie, Acting Chair, 1993 - 1994 & October, 1994 - March 1995; Chair, April 1995 - April 1996
Derek McCammond, Chair, 1991 - 1993 & July - September 1994
Ronald Daniel Venter, Chair, 1981 - 1991
David Sanborn Scott, Chair, 1976 - 1981
William Douglas Baines, Chair, 1971 - 1976
George Ross Lord, Head, 1956 - 1971
Edgar Allcut, Head, 1944 - 1956
Robert William Angus, Head, 1906 - 1944
Department of Industrial Engineering
Iain George Currie, Acting Chair, July, 1995 - April, 1996
Andrew Jardine, Chair, 1986 - 1995
Stan H. Cohen, Acting Chair, 1985 - 1986
Patrick J. Foley, Chair, 1980 - 1985
Ben Bernholtz, Head, 1968 - 1973 & 1975 - 1979
Arthur Porter, Head, 1961 - 1968 & 1973 - 1975