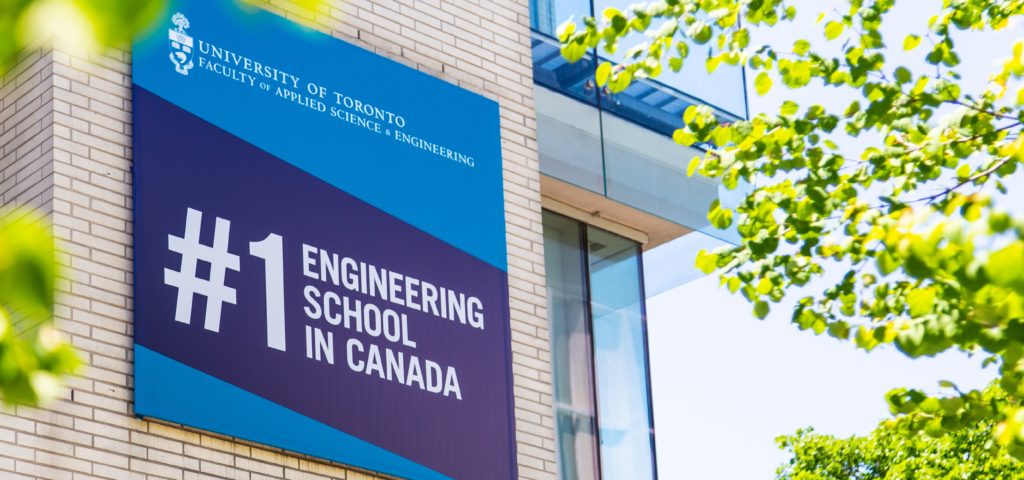 Where will Canada's #1 Engineering school take you?
Our alumni and current students are the best testament to the value of a U of T Engineering graduate degree. Whether you're interested in a career as a leader in an engineering firm, the CEO of your own company, a researcher advancing their field, a world-class educator or an aspiring astronaut, graduate study can lead to innumerable opportunities across all sectors and environments.
The Master of Engineering program provides graduate students with advanced professional training through coursework and an optional project.
MIE's MEng program provides graduate students with the tools to succeed in professional practice. The program consists of coursework and an optional project conducted under the supervision of an MIE faculty member. Students have the option to complete the MEng program on a full-time (12 month), extended full-time (two-year) or part-time basis.
MEng students can customize their degree by pursuing a certificate in addition to their degree and/or choosing an area of emphasis such as Analytics, Robotics & Mechatronics or Advanced Manufacturing.
MEng students who want to pursue a PhD degree after graduation are encouraged to complete a project. MIE also offers the research based Master of Applied Science (MASc) degree which is the usual path to the PhD program.
A bachelor's degree with high academic standing from a recognized university
Minimum GPA requirement of 3.0 (mid-B; 73-76%) in the final two years of undergraduate study
Satisfaction of University of Toronto's English Language requirement
Coursework only option: Ten graduate courses
Coursework + project option: Seven graduate courses and a project
MEng students have the option of pursuing a project under the supervision of an MIE faculty member. Students are encouraged to browse MIE's core faculty members to find a supervisor for their project.
Sample project titles and areas:
Analysis of Origami-Inspired Metamaterials using Digital Image Correlation, Mechanics and Materials
Design of Open-Source Ventilator Controller, Mechanics and Design
Fabrication and Testing of Medical Microrobots, Robotics
Handheld Bioprinter Design for Deposition of Multilayered Engineered Skin Grafts, Thermofluids
Courses, Technical Emphases & Certificates
MEng students have access to the same variety of courses and expert faculty as MASc and PhD students. Our courses provide students with a stimulating learning environment that allows for both applied learning and engaging research opportunities.
Students also have the option to enhance their degree with an area of technical emphasis or certificate.
Areas of technical emphasis include:
Certificate options are:
Computational Mechanics in Design
Financial Engineering
Healthcare Engineering
Information Engineering