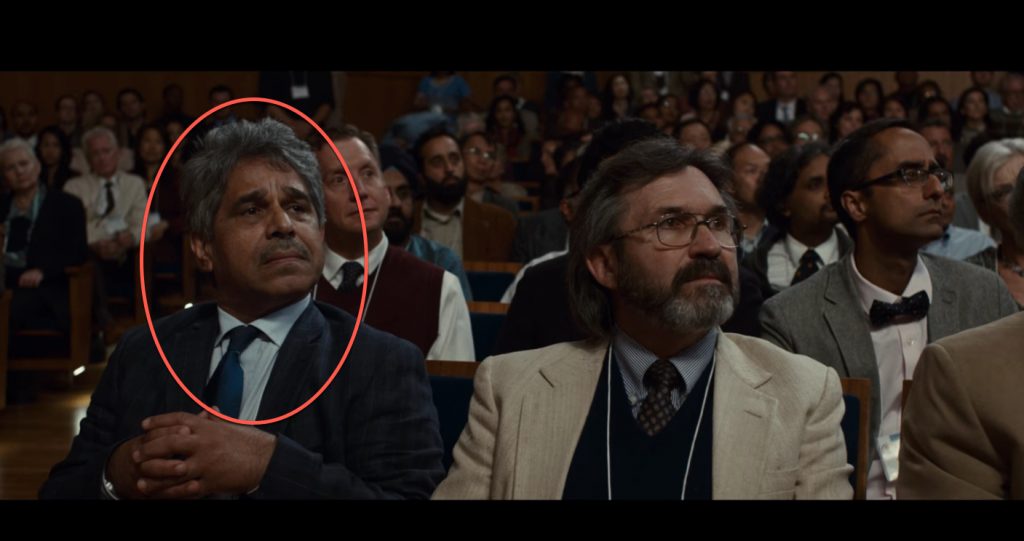 December 14, 2017 – The new Paramount Pictures film Downsizing stars Hollywood A-list actors Matt Damon, Kristen Wiig and Christoph Waltz. But U of T Engineering students who look closely at the film's trailer may notice some other familiar faces: Professors Javad Mostaghimi (MIE) and Mark Kortschot (ChemE) both appear as extras in the movie.
U of T Engineering asked the two professors about their Hollywood debut; here's what MIE's resident star, Professor Mostaghimi had to say:
How did this come about?
I responded to the open call and was invited to go to the casting studio. We got to meet director Alexander Payne, which was a big honour for me, as he is a three-time Oscar winner. I guess it went well, because we were then invited to participate.
What was the shoot like?
It took two days. We had to be there by 6 a.m. and we finished around 6 p.m. It was done in the auditorium of beautiful Agha Khan Museum, here in Toronto.
When you first saw the trailer, what was your reaction in being so prominently featured as an extra?
I was contacted by Mark that I have been prominently shown in the trailer. He sent me the link. Obviously I was happy to see it as I did not expect to be in the trailer.
What has been the reaction from your students and colleagues?
Many of my MIE230 students came to me asking me if I am the person in the trailer. They were happy to know that I was. In my last lecture, I showed a clip of the trailer for those who did not know about it. It was a lot of fun.
What are your thoughts on the premise of the movie? As an engineer, do you watch science fiction movies a bit differently?
The premise of shrinking living beings is obviously not realistic. However, the movie brings to our attention yet again the problem of accumulation of waste and that we should do something about it!
Are you going to see the film?
The Department of Mechanical & Industrial Engineering is planning to organize a visit to the theater in January. I am also going to see it with my family during the holidays.
Do you see a future in Hollywood?
It is not a question of planning a future career in Hollywood — I am already there!