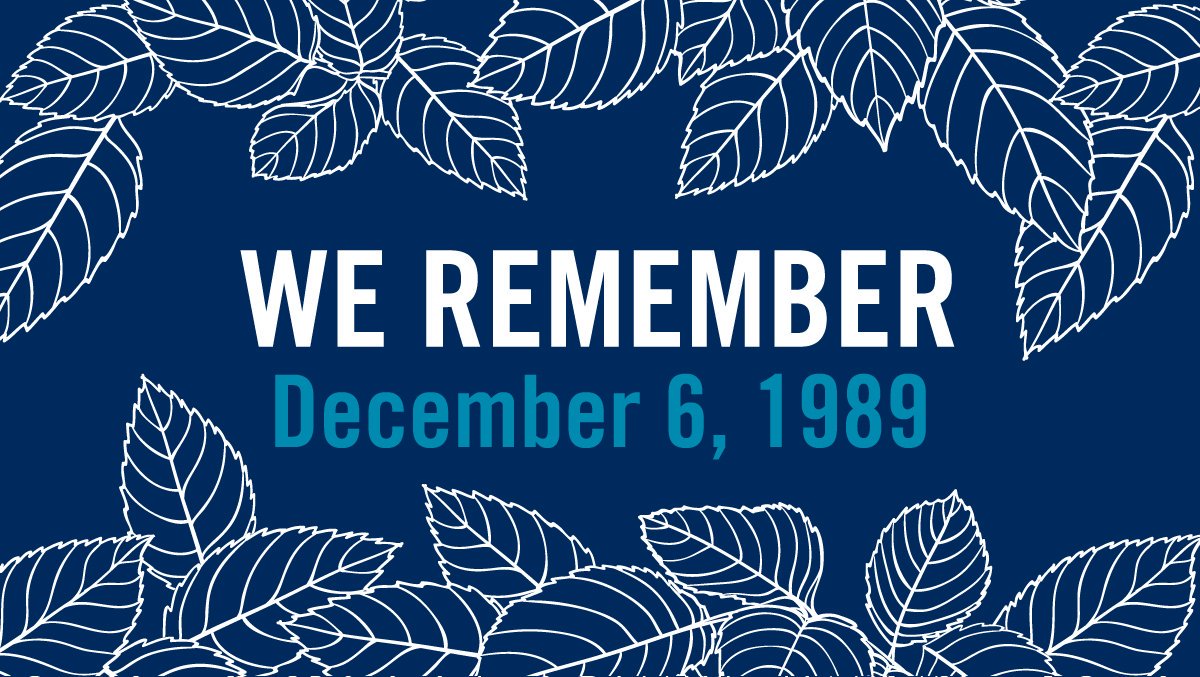 14 engineering students were murdered, and several more injured, on December 6, 1989 in Montreal. The students – all women – were attending a class when a gunman entered the room and killed many of them because of their gender. December 6 has since become a date of remembrance and action against gender-based violence and discrimination.
On Friday, December 6, 2019, 14 schools across Canada will hold memorial ceremonies where they will each shine a light in the sky, one for each of the women killed. All U of T Engineering students are encouraged to attend the event and can RSVP on the U of T Engineering December 6 Memorial event page.
Ahead of the event, students Mirjana Mijalkovic and Savanna Blade, alumna Shivani Nathoo and Vice-Dean, Graduate Studies Julie Audet reflected on what the memorial means to them. Read the reflections from the four members of the engineering community on the U of T Engineering news site.
Global News published profiles on each of the women in the November 22 article Remembering the women killed in the Ecole Polytechnique massacre.
The students killed on December 6, 1989 were:
Geneviève Bergeron
Hélène Colgan
Nathalie Croteau
Barbara Daigneault
Anne-Marie Edward
Maud Haviernick
Barbara Klucznik-Widajewicz
Maryse Laganière
Maryse Leclair
Anne-Marie Lemay
Sonia Pelletier
Michèle Richard
Annie St-Arneault
Annie Turcotte
-Published December 5, 2019 by Pam Walls, pam@mie.utoronto.ca