November 29, 2017 – A build-it-yourself robot kit, a revolutionary pressure cooker and a first-of-its-kind universal hex key are just a few of the items — all designed by U of T Engineering alumni and students — that we feel should be on everyone's holiday shopping list. Here are two from MIE that made this year's 2017 Holiday Gift Guide.
Kamigami Robots
Shortly after Andrew Gillies (MechE 0T7) graduated with a PhD from the University of California at Berkeley, he co-founded Dash Robotics, Inc. with the mission of creating affordable, educational robots designed to inspire students to get involved in robotics and engineering. The company's six-legged Kamigami Robots are easy to fold and snap together from flat sheets into insect-like creations — no tools required. The free companion smartphone app enables users to remotely control their robot, battle with friends, play interactive games and more. They're perfect for the budding maker (or future engineer) on your list.
TeleHex Allen Key Set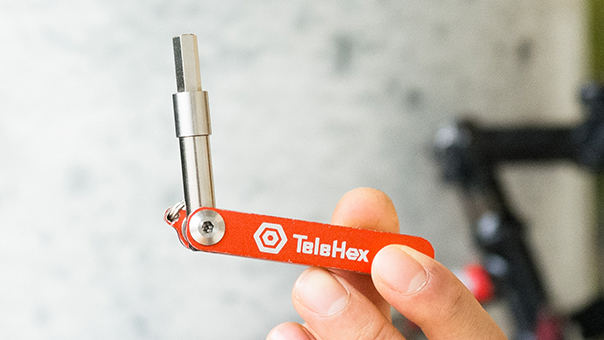 Peter Wen (Year 4 MechE) has been a serious cyclist for many years and his company, TeleHex, aims to make bike repair easier — not just for pros like himself, but for newbies as well. Wen has designed a unique telescoping tool that automatically adjusts to fit the metric bolt sockets on most bikes. The device is half the weight and volume of products currently on the market. And it's not just for bikes — rumour has it that the TeleHex hex key comes in handy when putting together Ikea furniture.