April 6, 2018 – From varsity track stars to aerospace team leaders, 10 remarkable undergraduate students were honoured by the Ontario Professional Engineers Foundation for Education (OPEFE) for excelling both within and beyond the classroom.
Scholarships totalling $15,000 were presented to students at a reception held in U of T's Galbraith Building on March 19.
"It's an honour to present the OPEFE scholarships to a group of students who are both academically accomplished and leaders in extracurricular programs," said Marisa Sterling (ChemE 9T1), P.Eng., president of OPEFE. "A $1,500 award can go a long way. I see the scholarship as the equivalent of what students would be paid at a minimum-wage part-time job — freeing up their time to focus on innovations and technology that will impact society."
Professional Engineers Ontario (PEO) established OPEFE in 1959 and it remains one of U of T Engineering's longest-running partnerships. OPEFE's scholarships are funded by contributions from professional engineers across the province and in-kind support from organizations such as PEO and the Ontario Society of Professional Engineers.
Two MIE students were among the 10 recognized.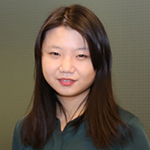 Selena (Shi Ting) Lu (Year 3 IndE + PEY)
Lu is a third-year student in the Department of Mechanical & Industrial Engineering who is minoring in business. Since her second year, she has been actively involved with the WISE U of T Chapter as conference events director and the Sustainable Engineers Association (SEA), where she worked on organizing the flagship annual sustainability conference and spearheading the first sustainability-themed career fair at U of T.
Starting this summer, she will be working at The Poirier Group as a consultant for her PEY Co-op. In the future, she wants to explore the intersection between business and technology to make a positive impact on society.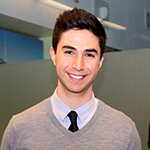 Mahan Salehi (Year 3 MechE + PEY)
As a third-year MIE student specializing in mechatronics and biomedical engineering, Salehi has always had a passion and desire to make a meaningful impact on the lives of others. On campus, he is heavily involved with the You're Next Career Network (YNCN) — a student organization that provides professional career development services and organizes events such resume hackathons, entrepreneurship competitions and some of the largest career fairs in Canada. He was a member of the Startup Team in 2016, and this past year he took over as the managing director of the Student Development team on YNCN. He was also an executive member of the University of Toronto Robotics Association, where he mentored and taught students across the Faculty on building autonomous sumo-wrestling robots. Last year, he was involved in an eight-month social innovation competition with the Institute for Leadership Education in Engineering, where he worked with four peers to develop a solution that enables homeowners to reduce their daily energy consumption. Outside of the classroom, he is dedicated to becoming an entrepreneur, and spent last summer working on creating a startup The Entrepreneurship Hatchery. Starting in May, Salehi will be commencing his PEY Co-op at Conavi Medical, a medical devices startup that focuses on building ultrasound catheters for guiding cardiovascular surgeries.