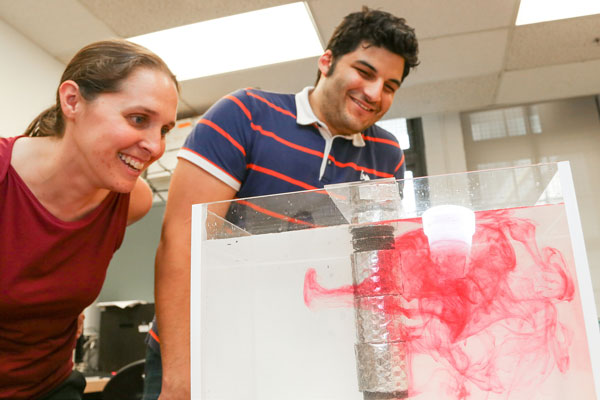 April 21, 2017 – Engineers Canada has recognized MIE professor Amy Bilton and MIE alumnus Ted Maulucci (MechE 8T9). The national awards celebrate engineers who have made distinguished contributions to Canada. Professor Bilton received the Young Engineer Achievement Award, recognizing an engineer under 36 years of age for outstanding contributions. Maulucci garnered the Meritorious Service Award for Community Service, presented to an engineer who makes exemplary volunteer contributions to the community. ChemE alumnus Larry Seeley (ChemE 6T6, MASc 6T8, PhD 7T2) received the Gold Medal Award, the organization's highest honour, recognizing exceptional individual achievement and distinction in engineering.
"These three extraordinary engineers demonstrate the tremendous contributions that U of T Engineering faculty and alumni are making at all stages of their careers, as well as the impact and breadth of those contributions" said Dean Cristina Amon. "On behalf of the Faculty, I congratulate them on this richly-deserved recognition."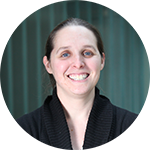 Amy Bilton's primary research focus is the development of water and energy solutions for the developing world. She has conducted and led projects in Bangladesh, Ghana, Mexico, Nicaragua, and Vietnam,  developing technologies to meet the needs of partner communities.  Bilton has developed a solar-powered technology which will improve water quality and fish production in aquaculture ponds. The system has been successfully piloted and is currently undergoing further trials at 80 fish farmers in rural Bangladesh. A business model for transitioning the technology to scale is underway. Bilton has also been working to address water-related challenges in Nicaragua. In partnership with Winds of Change, she has developed a cooperation program between a community in Nicaragua and U of T. This has enabled students to work directly with community members to help develop water and energy solutions. Projects have included a locally-sourced windmill for irrigating crops, as well as an irrigation management system to enable efficient water usage.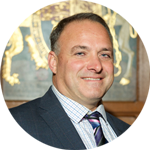 As Chief Information Officer of Tridel Corporation, Ted Maulucci leverages his high profile to help engineering programs gain access to industry resources and to help researchers form commercialization partnerships. In 2009, Maulucci co-founded One Million Acts of Innovation, an organization promoting innovation in Canada. In partnership with this group and the Information and Communications Technology Council, he created the "Coach to Career" program to help new Canadians establish their careers. Maulucci is chair of the Entrepreneurs in Residence Committee at the Toronto Rehabilitation Institute, which helps researchers commercialize healthcare products. He is an active volunteer at U of T, Waterloo and George Brown College, serving on advisory boards, lecturing, mentoring students, and promoting links between educational programs and industry. Maulucci's many contributions to society and his community were recognized with a Queen Elizabeth II Diamond Jubilee Medal in 2013 and the Ontario Professional Engineers Citizenship Award in 2016.