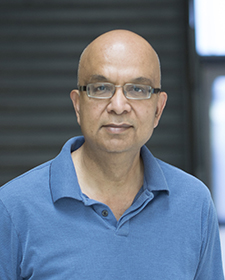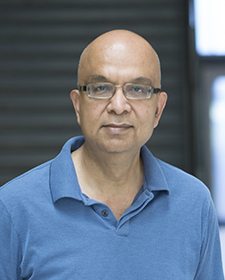 June 27, 2017 – Three MIE professors and alumni were recently inducted as fellows of the Canadian Academy of Engineering (CAE). Professor Sanjeev Chandra, Mark Hundert (IndE 7T1) and John Young (MMS 7T1, MIE MASc 7T4) are among the CAE's 50 new fellows. The CAE is a national institution through which Canada's most distinguished and experienced engineers provide strategic advice on matters of critical importance to Canada. The new CAE fellows were inducted on June 26 in Ottawa, as part of the Academy's Annual General Meeting and Symposium.
"The Academy's recognition of so many faculty and alumni attests to the tremendous contributions U of T Engineers are making in Canada and around the world," said Dean Cristina Amon. "It also demonstrates their impact in all aspects of the engineering profession — from engineering education to fundamental research to technology transfer, commercialization and consulting."
Sanjeev Chandra is co-founder of the University of Toronto's Centre for Coating Technologies, one of the world's leading research centres in the area of thermal spray coatings. He has collaborated with research groups and industrial partners around the world in the development of cutting-edge technology in this area. Chandra's work has been applied in the fields of spray coating and forming, spray cooling, ink jet printing, agricultural spraying and forensic science. He is a fellow of the American Association for the Advancement of Science, the American Society of Mechanical Engineers, and the Canadian Society for Mechanical Engineering, and received the NSERC Brockhouse Prize.
Mark Hundert is a pioneer in the application of industrial engineering and operations research practices in order to improve the delivery of health care in Canada. He has helped to introduce principles and methodologies to improve the efficiency and effectiveness of our hospitals and other health care organizations. Among his many contributions in this field, Hundert spearheaded the development of a national database benchmarking the efficiency and quality of care in Canadian hospitals, which has been an essential tool in identifying and addressing areas needing improvement in the Canadian health care system. He received the Ontario Professional Engineers Management Medal in 2008.
John Young has been eminently successful in the generation and application of new knowledge associated with primary steelmaking operations. He has provided exceptional engineering leadership in simulation modelling and commissioning of numerous steelmaking plants within Canada and abroad. He has coauthored a textbook entitled "Metallurgical Plant Design" and made significant contributions to the training of engineers in industry, as well as engineering students at both McGill and U of T, where he serves as an adjunct lecturer and instructor for MSE 450: Plant Design for Materials Process Industries. Throughout his career, Young has been an excellent ambassador for the engineering profession. He has received a number of high profile awards from AIME's Iron and Steel Society.