June 8, 2015 — Three promising new technologies from U of T engineers are one step closer to market thanks to the latest round of Heffernan Commercialization Fellowships. Researchers are awarded $17,000 per year, with the possibility of a one-year renewal.
This year's recipients include an alumnus from IBBME and EngSci who is creating a smaller, less expensive machine to keep lungs alive before they are transplanted; two ECE PhD students who have invented an implantable chip that can stop brain seizures and a MechE PhD graduate who developed a device that tests computer circuits using nanoprobing.
First established in 1997 by entrepreneur and Engineering alumnus Gerald Heffernan (MMS 4T3), the commercialization fellowships continue to enable graduate students turn their research into viable businesses. In 2014, Heffernan renewed the program as part of a $5 million gift to the Faculty that also provided support for the upcoming Centre for Engineering Innovation & Entrepreneurship(CEIE).
Learn more about three of this year's Heffernan Commercialization Fellowships:
Testing nanoscale devices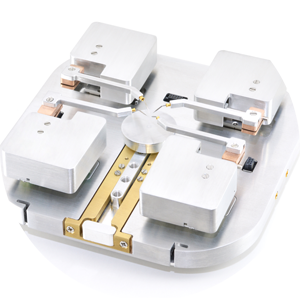 A computer chip contains billions of nano-sized integrated circuits; a flaw in any one of them could spell doom for the entire chip. The only way to ensure quality control is 'nanoprobing', which involves using tiny robotic arms to make direct measurements on each circuit. U of T mechanical engineer Brandon Chen (MechE PhD 1T3) has developed an advanced manipulator system that could greatly speed up this task.
Working in the lab of Professor Yu Sun (MIE), Chen developed sophisticated control algorithms that can automate the movements of the robotic manipulators, eliminating the dependency on the skills of a human operator.
"Our technology has demonstrated at least ten times increase in nanoprobing speed compared to the state-of-the-art systems used in the industry," he says.
Already attracting the attention of the leading semiconductor manufacturers, Chen's company, Toronto Nano Instrumentation Inc., has purchase orders in the queue. He will be using the Heffernan Commercialization Fellowship to fund some final improvements, safety certification and prepare demonstration products for future customers. Chen expects an official product launch later this year.