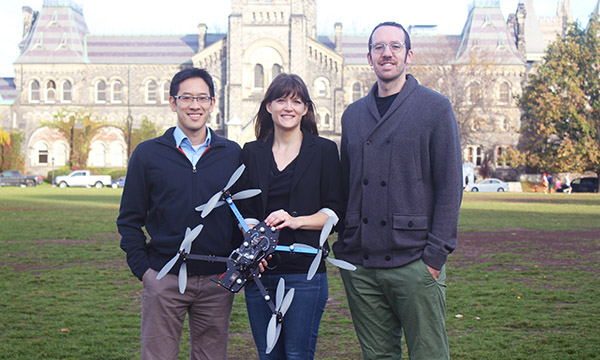 March 17, 2017 – A drone network could be deployed to speed defibrillators to bystanders trying to help people in cardiac arrest, getting the devices to the patient faster than emergency services, a recent Canadian study suggests.
Researchers examined historical data on 53,702 cardiac arrests over 26,851 square kilometers (10,367 square miles) of rural and urban regions surrounding Toronto, Ontario, to see how drones might be deployed to get help to cardiac arrest patients more quickly than typical 911 response times.
If drones were spread evenly across the region, researchers calculated that it would require 37 drones spread across 23 bases to get patients started on defibrillator treatment about one minute faster than they would have been if they waited for emergency services.
"Because the drone can fly in a straight line, potentially avoiding obstacles that the ambulance cannot, the drone can arrive to scene more quickly and be carrying a defibrillator that a bystander can use before the paramedics arrive," said Timothy Chan, director of the Center for Healthcare Engineering at the University of Toronto.
Read more at The Globe and Mail.