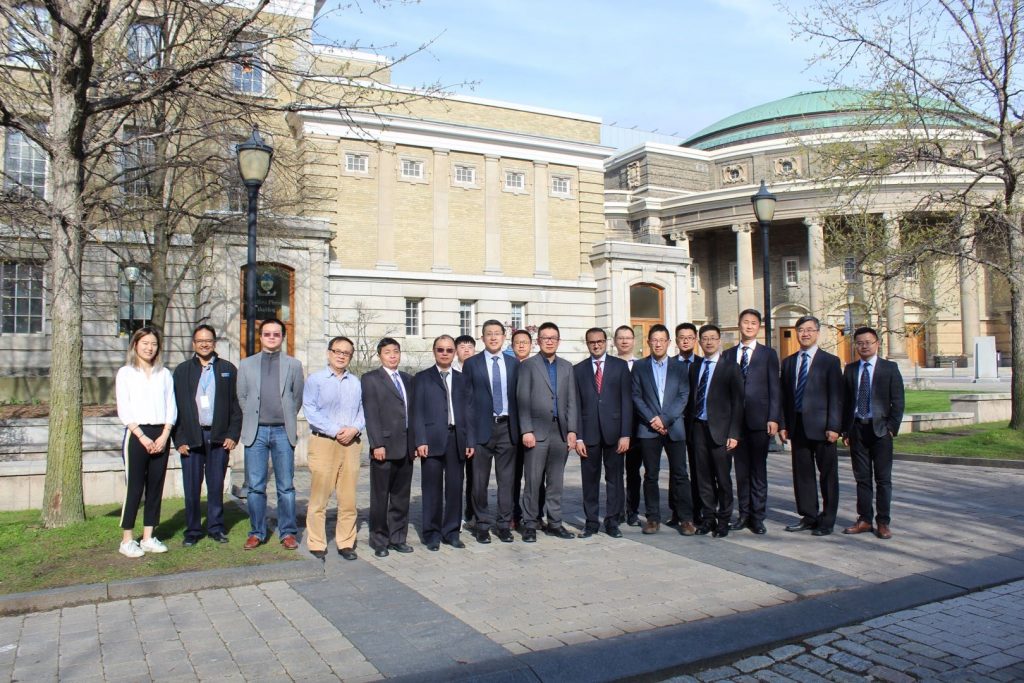 May 16, 2019 – Earlier this month, Professor Yu Sun (MIE) co-chaired the International Organ Protection Symposium along with Dr. Mitesh Badiwala, Surgical Director of the Heart Transplantation Program of the University Health Network (UHN). The event, which took place on May 16 in the Mechanical Engineering Building at the University of Toronto (U of T), offered over 20 medical professionals, researchers, and technical experts from Canada and China the opportunity to discuss the current advanced technologies of organ transplantation and courses of action to further these technologies.
Professor Christopher Yip, U of T's Associate Vice-President of International Partnerships and the next Dean of the Faculty of Applied Science & Engineering, welcomed the participants on behalf of U of T. The symposium featured panel discussions led by Sun and Badiwala, with a focus on the topics of organ preservation, organ transportation, organ repair, instrumentation and intelligent control, and artificial intelligence for applications in organ perfusion.
The symposium allowed the exchange of knowledge of the current technologies regarding organ transplantation, and raised awareness of the continuous effort in advancing various technologies of organ transplantation.
The event was hosted by several key organizations including the International Organ Protection Society, Multi-Organ Transplantation Research Key Laboratory of the Ministry of Health of China, Zhejiang University of China, the Cardiovascular Surgery Research Department of UHN, Shulan Medical Health of Shanghai University, Life Perfusor Medical Technology of China, Organ Transplantation and Quality Control Branch of the Chinese Medical Doctor Association and U of T.
-by Kaiwen Zhang