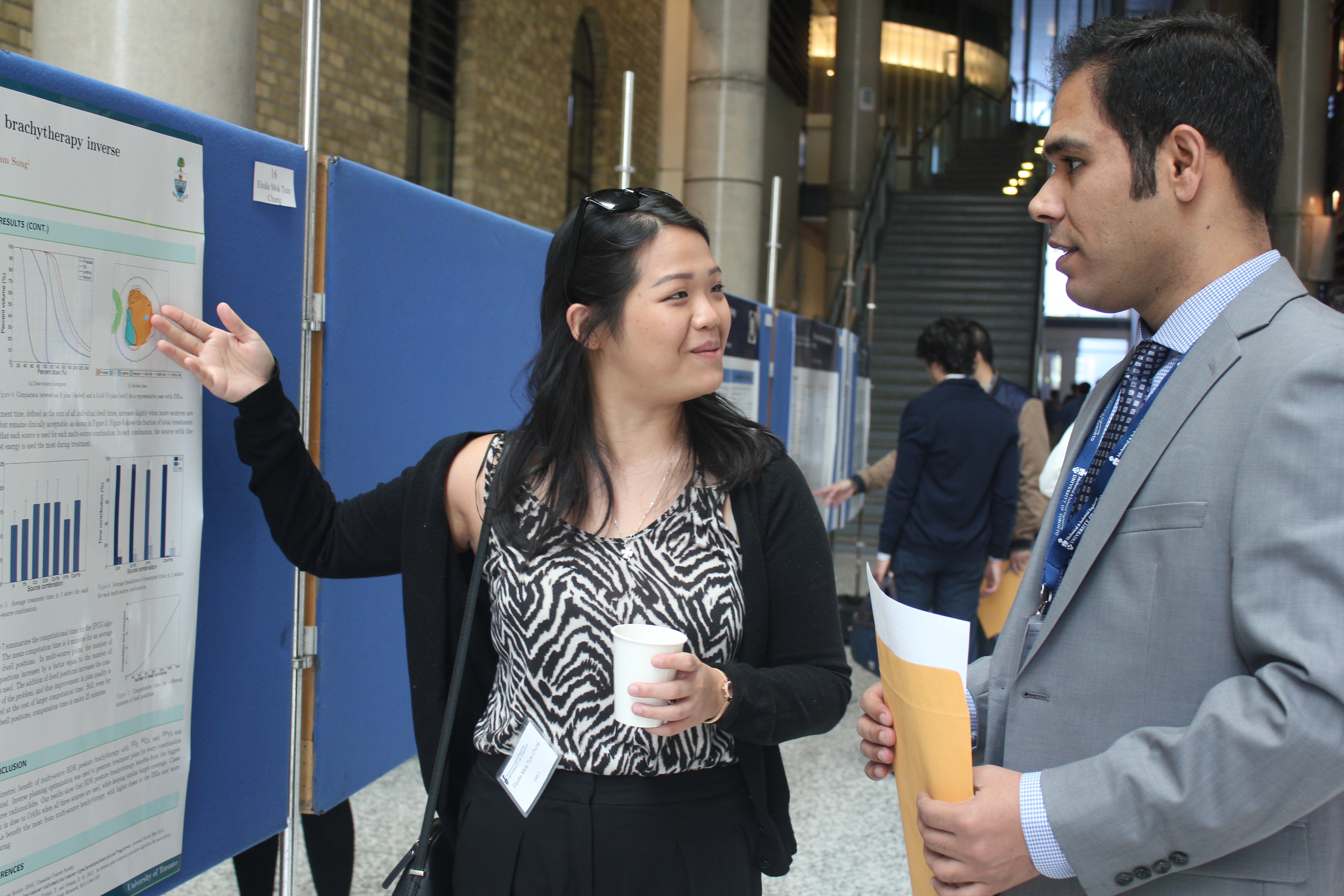 June 13, 2016 — On June 9, MIE held its 7th Annual Graduate Research Symposium. More than 80 poster and oral presentations took place throughout the day.
Graduate students presented on an array of important research areas, from evaluating the frailty in older adults using an interactive, tablet-based test battery, to predicting iliac artery deformation using computational methods.
A keynote lecture was also given by Mark S. Daskin, Clyde W. Johnson Collegiate Professor and Chair of Industrial & Operations Engineering at the University of Michigan
In the evening, the department hosted a special dinner to recognize the achievements of its graduate students. Attendees were treated to welcome remarks by Professor Jean Zu, MIE Chair, and a keynote speech by alumnus Erol Uzumeri (IndE 9T2), Founding Partner of Searchlight.
At the dinner, MIE presented this year's Teaching Assistant Awards, as well as the symposium's Best Oral Presentation and Best Poster Presentation.
Congratulations to all of this year's winners!
Best Oral Presentations
Christopher Yee Wong (Biomedical Engineering)
Patrick Ryan (Advanced Materials, Applied Mechanics and Robotics)
Tiffany Tong (Industrial Engineering)
Thomas Burdyny (Energy, Thermal and Fluid Sciences)
Best Poster Presentations
Thomas Moore (Biomedical Engineering)
Zia Saadatnia (Advanced Materials, Applied Mechanics and Robotics)
Elodie Mok Tsze Chung (Industrial Engineering)
Marina Freire-Gormaly (Energy, Thermal and Fluid Sciences)