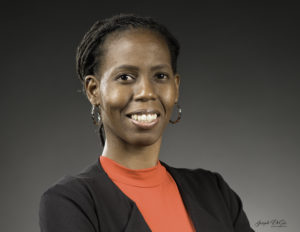 Myrtede Alfred is joining the Department of Mechanical & Industrial Engineering as an Assistant Professor in Industrial Engineering. Prior to joining University of Toronto, she served as a research assistant professor at the Medical University of South Carolina where she spent the past three years applying her expertise as a human factors engineer to improve the delivery of care through both research and practice.
Can you tell us about your research?
Disparities in health outcomes are a challenge many health systems in the world are facing. Social factors including income, education, and environment as well as clinical care contribute to health inequity. My research identifies and examines clinical systems factors contributing to racial/ ethnic health disparities. I apply human factors engineering approaches and leverage health disparities frameworks developed in the social sciences to model clinical systems and patients' journeys through those systems in order to identify safety threats and adverse events disparately impacting racialized people. This research represents a novel paradigm for both disparities and patient safety work that will yield insight on the underlying mechanisms that contribute to unjust variations in care and support the design of targeted interventions to improve equity at the health system level.
What attracted you to MIE at U of T?
A few things, but at the top of the list was the opportunity to work in a top tier human factors program with great colleagues and students. MIE offered a collaborative work environment where I could do impactful research and work with students from across the world. I appreciated the equity, diversity and inclusion efforts within the Faculty of Applied Science and Engineering and the department's strong connection to the surrounding health systems was also a huge plus. Plus, Toronto is a cool, diverse city with great food.
What do you hope to achieve within MIE over the next few years?
We are fortunately seeing much greater interest in improving health equity so I am very excited to support these efforts. Through my current research on maternal health disparities, I hope to develop approaches to examine clinical system equity that can be applied to a broad range of health-care disparities. This includes investigating clinical processes to uncover institutionalized biases and disproportionate burden of risk, identifying accessible sources of data that can be analyzed qualitatively or quantitatively to provide insight on differences in the quality of care and developing mechanisms for community engagement in the redesign of clinical care processes.
But, just in case health-care disparities are not solved in the next few years, it's also important to me to recruit and train underrepresented students in human factors. The lived experiences of these students add value to our understanding of disparities and diversifying the engineering workforce supports innovation and helps prevent or reduce harmful biases in design.
How do you like to spend your free time?
I have a few rotating hobbies, depending on the season. I enjoy playing basketball and tennis (poorly but confidently), birding, gardening, drone flying, and watching David Attenborough documentaries. Oh, and I also play spades (Joker Joker Deuce Deuce) and videogames.
Do you have any advice for students starting with us this fall?
Find time to safely connect with other students or other people in general – clubs, sports, Discord, Netflix tele-parties. The pandemic has changed the college experience (at least in the short-term) and the isolation can take a toll even on the introverts among us.
-Published September 2, 2021 by Lynsey Mellon, lynsey@mie.utoronto.ca