Professors Tobin Filleter and Chul Park receive 2022 CSME Technical Awards
Tobin Filleter and Chul Park are recipients of prestigious 2022 CSME Technical Awards. These awards are presented biannually to CSME members for their outstanding contributions to specific areas of mechanical engineering in Canada.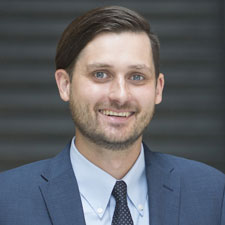 Professor Filleter was awarded the Solid Mechanics Medal in recognition of exceptional research and innovation contributions to the field of nanomechanics. He is a professor and the Associate Chair of Graduate Studies in the Department of Mechanical & Industrial Engineering at the University of Toronto.
Professor Filleter's research interests are in nanomechanics of materials. Specific areas of research include nanotribology, mechanics of 2D materials, nanocomposites, and non-destructive testing. He has authored papers in many top international journals including Nature, Nature Materials, Science Advances, and Nature Communications. He is the recipient of several major awards including the Erwin Edward Hart Professorship, CSME I.W. Smith Award, and Ontario Early Researcher Award.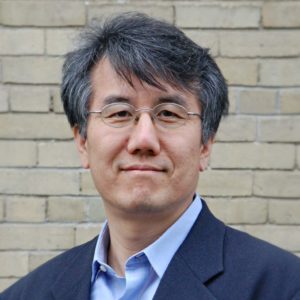 Professor Park received the Manufacturing Medal for exceptional research and innovation contributions to the field of plastic foam manufacturing. Dr. Park is a world leader in the development of innovative, cost-effective technologies for the foamed plastics. He has been extensively involved in industrial projects both in consulting and research contracts on various foam processes including microcellular processing, inert gas-injection processing, rotational foam molding, wood-fiber composites, and open-cell foams.
In recognition of his outstanding research achievements, he has received numerous honors and awards in his career including the NSERC Strategic Network Grant, the Julian C Smith Award from the Engineering Institute of Canada, Fellow of the Royal Society of Canada, Fellow of the American Association for the Advancement of Science, the C.N. Downing Award from the Canadian Society for Mechanical Engineering, the M. Eugene Merchant Manufacturing Medal from the American Society of Mechanical Engineers/Society of Manufacturing Engineers and Fellow of the Korean Academy of Science of Technology in 2012.
The awards will be presented in person at the CSME International Congress in June 2022. The winners of the technical awards will also present a plenary lecture at the Congress.
-Published October 25, 2021 by Lynsey Mellon, lynsey@mie.utoronto.ca