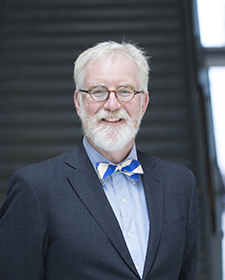 May 19, 2017 – Professor Markus Bussmann has been appointed Chair of the Department of Mechanical &  Industrial Engineering (MIE) for a five-year term, beginning July 1, 2017.
Professor Bussmann joined MIE in 2002, and was promoted to Associate Professor in 2008 and to full Professor in 2015.  He is a Fellow of the Canadian Society for Mechanical Engineering, a 3-time recipient of the MIE Teaching Excellence Award and in 2015 was awarded the MIE Sustained Excellence in Teaching Award. His research interests are in modeling multiphase flow, heat and mass transfer processes of a number of materials processes. He has authored more than 60 refereed journal papers and 60 conference papers.
Professor Bussmann has an outstanding record of administrative service at the Department and Faculty level.  He served as Associate Chair and Coordinator of Graduate Studies in MIE from 2009 to 2013, and currently serves the Faculty as Vice-Dean Graduate, a position he has held since 2013.
"I also take this opportunity to extend gratitude and warm thanks on behalf of the Faculty to Professor Chi-Guhn Lee for his service as Interim Chair of MIE since April 1, 2017.  His commitment to ensuring the smooth continuation of leadership for the Department is exemplary and greatly appreciated," said Dean Cristina Amon.