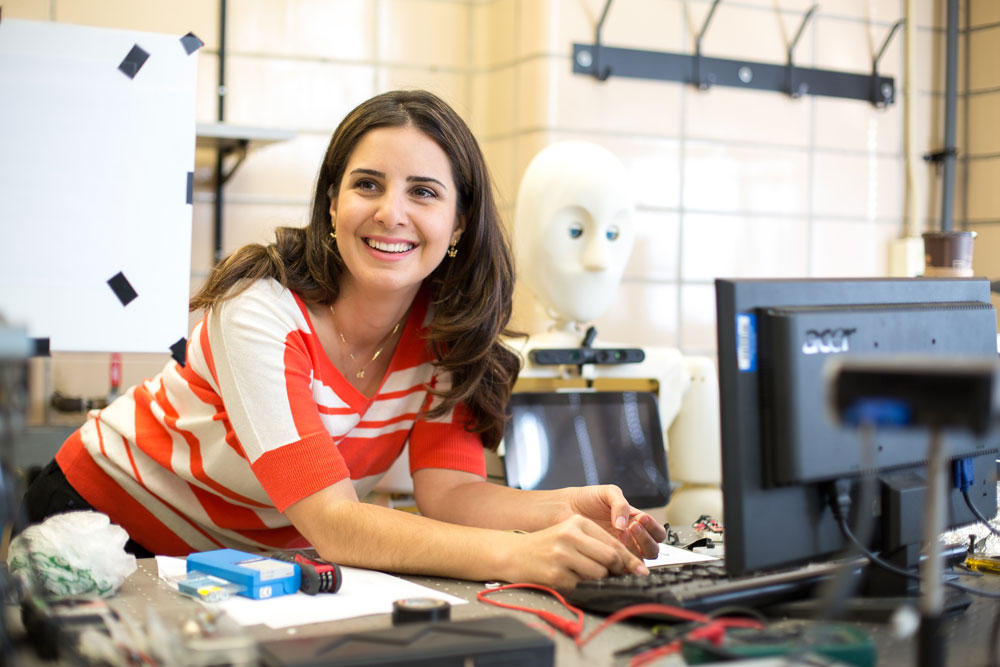 Collaborative Research
Our partnerships with industry, government and other stakeholders enable MIE researchers to develop innovative technology-based solutions that address the needs of an evolving global marketplace. As a partner, our expert faculty enable you to approach your most pressing challenges in a dynamic and driven environment, allowing your company to be nimble in a complex business landscape.
Sponsored collaborative research projects allow your company to meet targeted objectives by partnering on one or more specific initiatives. Through a coordinated integration of research, training and infrastructure support, a comprehensive partnership is designed to advance your company's innovation agenda. Train and recruit top students in projects specifically related to your work and gain access to our state-of-the-art research infrastructure to elevate your products and services.
This level of partnership offers the highest ROI for a company looking to achieve multiple objectives. Often your contribution can be leveraged against government funding to maximize the return on your innovation investment.
Strategic Projects
Your company is committed to pushing the leading edge of innovation to advance your mid- to long-term R&D priorities — and a strategic partnership with U of T Engineering can get you there.
This level of partnership typically involves providing seed funding for a new research initiative in conjunction with support to grow our research capacity (e.g., through an Industrial Research Chair) in an area of strategic priority for your corporation. Strategic partnerships can also address goal-driven interests via collaborative research projects.
Strategic projects are flexible and customized to the interests and needs of our partners, some examples of strategic projects include:
Establishing a new Industrial Research Chair in an area relevant to your work
Supplying your equipment or products to our labs or courses to build brand awareness
Providing seed funding for new research initiatives
Supporting the purchase of new research equipment related to your interests
We are always looking to create, and build on, partnerships with industry and community members. To learn more about collaborative research projects or to access specific research equipment, contact our Research Coordinator.
Connect with MIE's Research Coordinator to learn more about collaborative research opportunities at research@mie.utoronto.ca