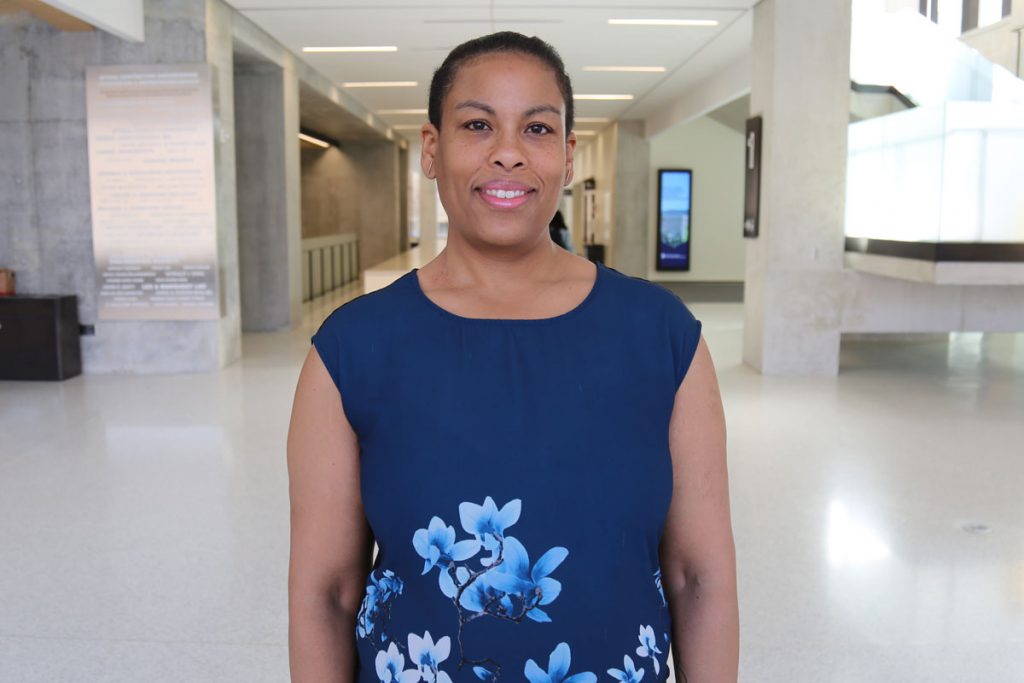 April 1, 2019 – MIE's graduate office has a new Program Administrator, Celeste Esteves. Communications Coordinator Pam Walls sat down with Celeste for a short Q & A:
Pam: So Celeste, how long have you worked at the University of Toronto?
Celeste: About 20 years. This is my first Engineering post. Until now, I was at the Faculty of Arts & Science for my entire U of T career. I've worked at Woodsworth College, New College and at the main Faculty offices as well. Before coming to Engineering, I was with the Department of Computer Science for eight years as the Graduate Administrator.
Pam: And why did you want to come over to Engineering?
Celeste: Really just that, to come over to engineering. After 20 years at Arts & Science, I thought, you know what? Let's see if I can do another 20 years at Engineering.
Pam: [Laughs] You're on record to stay for the next 20 years now.
[Celeste laughs]
Pam: And, off the clock, what do you enjoy doing?
Celeste: I enjoy power lifting. I'm going after my 315 lb dead lift. I've got my 310 down, it's just been those last 5 pounds that have been a bit of a struggle. That's a fairly short term goal for now, but power lifting is what I'm a bit obsessed with off clock – other than my three kids and my husband of course! [Celeste and Pam laugh]
Pam: Any other fun facts about Celeste?
Celeste: My favourite kind of food is Thai. I really like Thai Basil on Spadina, Hung Long at Keele and Wilson, Spoon and Fork.. I can keep going!
Pam: I'll definitely have to check those out. Thanks for chatting with me today, Celeste, and welcome to MIE!
Celeste: Thanks, I'm excited to be here and join such a great team.
by Pam Walls, pam@mie.utoronto.ca