Yvonne Ru (PhD Candidate) and Shane Saunderson (PhD Candidate) are being recognized as Lo Family Social Venture Fund winners. The Lo Family Social Venture Fund was established in 2020 through a generous $500K donation from Kenneth and Yvonne Lo and family. The aim of the fund is to help U of T students and recent graduates take the most promising, solutions-based social enterprises to the next level, providing support for student-driven ventures that will positively impact the global community – particularly in Asia.
Learn more about their ventures below: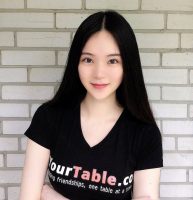 Yi (Yvonne) Ru
Graduate Student, Mechanical and Industrial Engineering
Affiliation: ICUBE (UTM)
YourTable connects people to eat and network together through their shared interests in food and business industries. With a culturally diversified and passionate team, we aim to positively impact the global communities in Asia and beyond, helping to prevent loneliness, depression, and contribute to their overall work productivity and happiness.
Learn more. Twitter: @yourtableco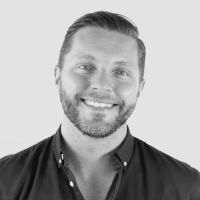 Shane Saunderson
Graduate Student, Mechanical & Industrial Engineering
Affiliation: Creative Destruction Lab (CDL)
Babbly is an AI-powered platform that analyzes a baby's voice to monitor their brain development during formative months. By uploading video or audio of their child to our smartphone app, parents can get instant feedback and recommendations on how to positively promote their child's growth.
Learn more. Twitter: @Get_Babbly
Ru and Saunderson are among a total of 18 U of T students and recent alumni who have been awarded up to $30K in funding. Read the full story and learn about the other award winners at: https://entrepreneurs.utoronto.ca/news/lofamilyfund2020/
-Published January 15, 2021 by Lynsey Mellon, lynsey@mie.utoronto.ca