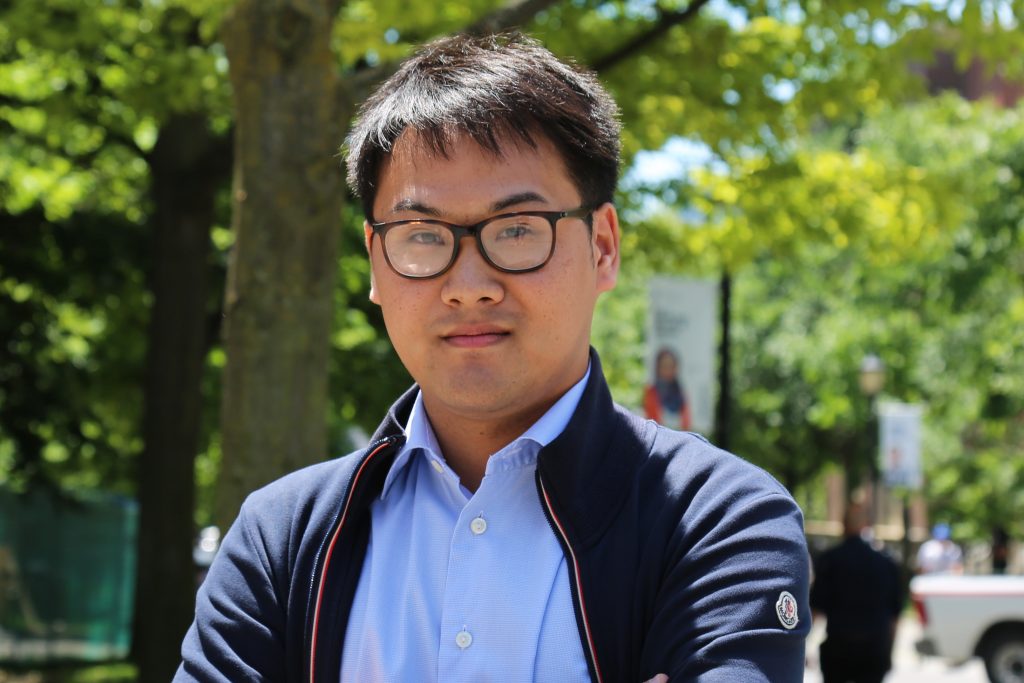 June 15, 2018 – On June 19, MIE faculty and staff are proud to see a new crop of students receive their degrees at Convocation Hall. As these newest engineering alumni go on to contribute to our society in a myriad of ways, here are the stories of just some of the many promising students who will be graduating this month from MIE.
Before Taoxin Jiang (MASc 1T8) began university, he wanted to become a pilot. He ended up studying another passion – robotics – as an undergrad, before moving his focus to researching fluid mechanics as a grad student at MIE, under the supervision of Professor Markus Bussmann.
Jiang, who will receive his master's degree on June 19, has always wanted to expand his horizons, exploring different engineering fields, all with the same vigour and passion. His robotics background would later peak his interest in machine learning.
And after taking Professor Roy Kwon's financial engineering course, he's become inspired to apply machine learning techniques in the financial sector. Since January, the data-driven graduate has been working at RBC to help predict long-term credit loss.
"Everyone is talking about artificial intelligence and machine learning. I'm excited to be using some simple machine learning approaches to my job right now, and I hope I can continue to build on these skills as I advance in my career."
Jiang still hasn't given up his dream of flight school, however. MIE recently sat down with him to discuss convocation and what his promising future holds.
---
Describe your MIE student experience in one word.
Opportunities.
How has MIE prepared you for your career?
In general, engineering is about learning not just the mathematical side, but the practical side. It's about having a hands-on approach to trying out an equation, not just solving it. I think that will be extremely valuable in my career.
What have been the highlights of your academic career at MIE?
Meeting Professor Bussmann and getting to research under his supervision – he's such a great supervisor, not just from an academic standpoint, but he really cares about the success of his students.
Another highlight would be taking Professor Kwon's class. It made me realize that I wanted to go into financial engineering.
What do you hope to accomplish in your engineering career over the next 10 years?
I want to try out different stuff. I want to apply my knowledge in all different things. I've always been like that. I initially wanted to become a pilot. And then I wanted to design planes. But I love math, so I went into robotics, and then fluid mechanics and then finance. I just want to try out different things. Now that I have this great opportunity at RBC, I decided to apply to flight school as something I can focus on in my spare time!
What I suggest to all students in engineering, is to try different things. I didn't know finance was even an option when I studied at Waterloo. But here, MIE has allowed me to expand my knowledge.