Ten outstanding members of the U of T Engineering community were recognized on November 4 at the 2021 Engineering Alumni Network (EAN) Awards.
The virtual awards ceremony celebrated alumni and students for their accomplishments and their contributions to the Skule™ community.
"An engineering education from U of T is terrific preparation for any career, and this year's award winners showcase the diverse range of paths that our graduates follow," said Dean Christopher Yip. "Whether they are inventors, founders, executives, athletes, artists, musicians or community volunteers, their ability to think analytically, creatively and globally is changing lives around the world."
Engineering Alumni Medal
First awarded in 1939, the Engineering Alumni Medal is the highest honour awarded by the Engineering Alumni Association. High achievement is the common thread that links past recipients of this medal. In their diverse careers, these individuals have demonstrated superior accomplishments and have responded with flair and excellence to the challenges they have faced. They are outstanding role models for Engineering students.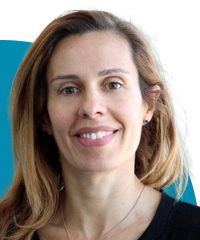 Susan Doniz (IndE 9T3) is the chief information officer (CIO) and senior vice president of Information Technology & Data Analytics at The Boeing Company. She leads all aspects of information technology, information security, data and analytics for the world's largest aerospace company. She also supports the growth of Boeing's business through IT- and analytics-related revenue-generating programs.
She has been a board member of multiple non-profit organizations including The Women's College Hospital Foundation, Salvation Army, and Engineers without Borders. She serves as an advisor to the Center for Digital Transformation at the University of California, Irvine and vice chair of the Digital Transformation Advisory Council of the International Air Transport Association. In 2011, she was named one of Canada's most powerful women by WXN.
Learn more about Susan Doniz (video)
2T5 Mid-Career Achievement Award
The Class of 2T5 was the first class in Canada to receive iron rings at The Ritual of the Calling of an Engineer. Since 1975, the Class of 2T5 annually presents the 2T5 Mid-career Achievement Award. This award recognizes a graduate (11 to 25 years from undergraduate graduation) who has earned respect within the profession as well as the broader Canadian community.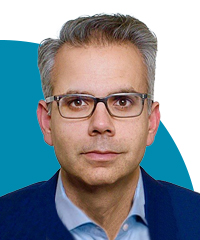 Tahir Mahmood (MechE 9T6, BME MASc 0T0) is CEO and co-founder of Applied Molecular Transport, a clinical stage biopharmaceutical company developing targeted biological therapeutics for treating immunological, metabolic and other diseases. He is also co-founder of Mindera Health, a skin genomics company.
Previously, Tahir was a management consultant at Booz Allen Hamilton and Lake Sherwood Partners, Visiting Investigator at The Scripps Research Institute, and Principal Business Analyst at Amgen. Earlier, he was at Chienna (acquired by OctoPlus) and IsoTis S.A. (acquired by Integra Life Sciences). He is inventor on more than 120 issued and pending patents. Tahir received a BASc in Mechanical Engineering and MSc in Biomedical Engineering from the University of Toronto. He holds a PhD in Chemical & Biomedical Engineering from a collaborative program between the University of Twente (The Netherlands) and Massachusetts Institute of Technology at the Harvard-MIT Division of Health Sciences and Technology and Children's Hospital Boston.
Learn more about Tahir Mahmood (video)
Engineering Alumni Network Scholarship
Awarded for the first time in 2019, the EAN Scholarship is presented to a part-time or full-time student in good standing, proceeding to 2nd, 3rd or 4th year in any program in the Faculty. Recipients are selected based on the demonstration of a passion for engineering-related design, creativity and innovation as exhibited by involvement in the Skule™ community through design-related extra-curricular activities, co-curricular involvement and/or entrepreneurial pursuits.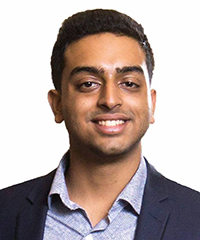 Chetanya Choudhary, MechE 2T1 + PEY
Chetanya is a 4th year mechanical engineering student, concurrently pursuing a business minor from the Rotman School of Management. He is passionate about the intersection of engineering and business, and is committed to increasing the global competitive footprint of Canada's growing tech sector through supporting domestic technical innovation and entrepreneurship. Currently in the final year of his undergraduate degree, Chetanya serves as a Teaching Assistant in the Engineering Strategies and Practice course – a technical design course where he helps first-year students build foundational engineering competencies in design thinking, problem-solving, communication, and leadership. Following graduation, Chetanya is excited to apply the knowledge he has gained as a student to the engineering profession and to business as he helps support innovation and entrepreneurship.
View the full story and learn about all of the EAN winners on the University of Toronto's Faculty of Applied Science and Engineering News Site.