Over the 2020-2021 academic year we all had to adapt to the online learning environment, and teaching assistants played an integral role in making the transition a smooth one. In recognition of the outstanding work of our TAs, we are pleased to announce the winners of the MIE Teaching Assistant Awards, which celebrate the hard work, dedication, and creativity our TAs showed in bringing labs and tutorials online throughout the year. This year, we are celebrating a number of individual TA Award winners as well as TA Group Award recipients. Congratulations to all the winners and thank you to all our TAs for your efforts during this unprecedented school year!
Individual Awards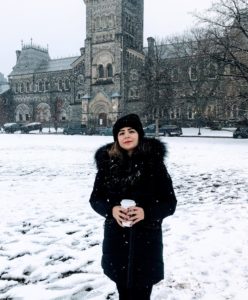 Maryam Daryalal (MIE 335: Algorithms and Numerical Methods – Winter 2021)
Maryam Daryalal is a fourth-year PhD candidate in industrial engineering supervised by Professor Merve Bodur. Her area of study is Operations Research (OR) with a focus on decision-making under uncertainty.
"I was very conscious of the pandemic fatigue and isolation that students may have been experiencing throughout the course," said Maryam, "In addition to making sure they understood the material I also tried to dedicate some time to talking to my students on a personal level as I wanted to help keep them positive. This helps to make the classroom environment both welcoming and productive."
Maryam emulated the open-door policy she had in place in previous years by creating a simple online booking system linked to her calendar that students could use to set an individual meeting any time that she was available.
"My favourite part of teaching is the 'Ah, I see!' moments when a student understands the concept I have been guiding them towards. I am always excited to see my students learn."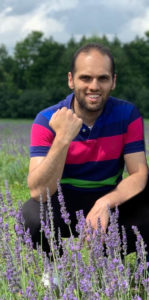 Assem Ibrahim Elzaabalawy (MIE222: Mechanics of Solids I – Winter 2021, MIE507HS: Heating, Ventilating, and Air Conditioning (HVAC) – Winter 2021)
Assem Elzaabalawy joined MIE in September 2017 to begin a PhD and defended his thesis in June 2021 working under the supervision of Professor Shaker Meguid. He had his first TA appointment in September 2018 and has gone on to help many MIE students understand difficult concepts and achieve their own successes.
"The online course delivery was new and challenging for all of us," Assem said, "I did my best to ensure my students got the same feeling of sitting in front of a blackboard in a tutorial room and that it was easy for them to reach me outside of scheduled tutorials."
Assem used OneNote and solved problems in his own handwriting to walk students through the solutions. This method helps students to understand the sequence of events rather than just seeing a previously prepared slide with the full solution. He also created an open session on Bb Collaborate to act as an office hours replacement. Students could reach out to Assem and set a time to meet on Bb Collaborate to address their questions.
"I really enjoy teaching and appreciate the bond created with my students over the semester. It makes me very proud and honored to be receiving the MIE TA Award this year, given the current circumstances and online nature of teaching. I am pleased that my effort has paid off in making things easier for students."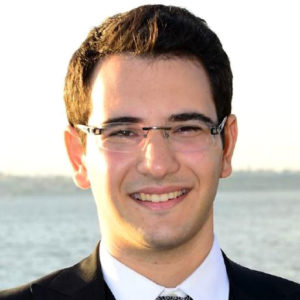 Berk Gorgulu (MIE360: Systems Modelling and Simulation – Fall 2020, MIE 335: Algorithms and Numerical Methods – Winter 2021)
Berk Gorgulu is a third-year PhD candidate working under the supervision of Vahid Sarhangian. His research focuses on data-driven modelling of service/healthcare operations and supply chain management. His current projects focus on the patient transition from acute care to rehabilitation and examining operational interventions to improve patient flow and outcomes.
"Not being able to interact with students face to face was the biggest challenge in being a TA for this course," Berk said. "It's difficult to know how to adjust the speed of the tutorial or which materials need to be repeated when you can't see how the students are reacting."
Berk made a point of using a combination of online tools to better connect with students. Bb Collaborate worked best for the labs and tutorials as the sessions could be easily recorded and stored for students to access at a later date. For office hours, Berk preferred to use Zoom as it allowed for students to be admitted one at a time and have the opportunity to get their questions answered one-on-one.
"It is an honour to be receiving this award. I am very glad that I made a positive contribution to the students' learning process. It is an amazing feeling to see your efforts are recognized by the students."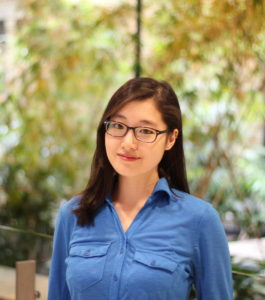 Jamie (Ji Eun) Lee (Mechanics of Solids II – Winter 2021)
Jamie Lee is a PhD candidate working with Professor Hani Naguib whose research is focused on developing smart materials with both piezoelectric and electromagnetic responsive characteristics by altering its properties on the nano scale.
Leading online tutorials was sometimes difficult for Jamie as she was unable to see her students' reactions. Instead of gauging which concepts needed additional clarification from visual cues, Jamie would make sure to pause and ask how the class was doing throughout the tutorial.
"I tried to give lots of opportunities for students to voice their concerns, although there are some shy students who won't feel comfortable speaking up," she said. "To help combat that issue I also set up an anonymous forum for the course. While this isn't a traditional way to connect with students, I think it was really helpful for students that were more hesitant to reach out and I received a lot of questions."
"I feel so appreciated and very grateful to have been recognized. I am thrilled that I have been able to have a positive impact on the students!"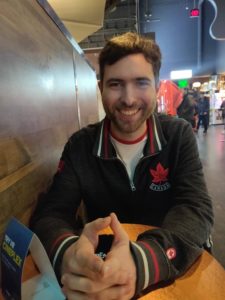 John McGroarty (MIE 315: Design for the Environment – Winter 2021)
John McGroarty is currently working towards completing his MASc thesis. He is a member of the Water and Energy Research Lab led by Professor Amy Bilton and his research focuses on the development of nanocomposite materials to be used in oil spill clean ups.
"The biggest challenge was not getting the same visual feedback from students as when we are in the in person. Online teaching can sometimes it can feel like talking into the void, but I always started each tutorial with an icebreaker game to try build a little bit of a connection and fun atmosphere," said John.
John has held plenty of leadership roles throughout his time at U of T and knows how important it is to build relationships at Skule. As an undergraduate, he was heavily involved in Frosh week, acting as Head Frosh Leader twice, and also acted as both Vocal Director and Show Director for Skule Nite. Getting involved in this way highlighted how much he enjoys interacting with students and leading them through new experiences.
"It feels great to be recognized with this award. I'm happy to know that I was able to help my students be successful and do my job well. I'm looking forward to continuing my teaching experience."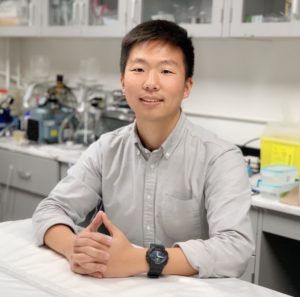 Zhen Qin (MIE342: Circuits with Applications to Mechanical Engineering Systems – Fall 2020)
Zhen Qin is a third-year PhD candidate working under Professor Xinyu Liu. His research currently focuses on low-cost, paper-based biosensors for disease diagnosis. Zhen was the head lab TA for MIE342 in the Fall 2020 semester.
"It was a big challenge to redesign the labs to fit the LabsLand online platform, but we were able to create a good experience for our students and it was very satisfying to see the students successfully complete the labs and demonstrate they learned the content of the course. It made all the work worth it," said Zhen.
Zhen and the TA team were working with students across time zones and made sure to maintain strong lines of communication with both the students and each other to make sure students questions and concerns were addressed in a timely manner.
"I feel truly honoured to receive this award. Being acknowledged in this way motivates me to make sure my teaching is of the highest quality to help more students succeed."
Group Awards
MIE368: Analytics in Action – Fall 2020
Aaron Babier, Craig Fernandes, and Ian Zhu
"Aaron, Craig and Ian worked as a well-oiled machine in this hands-on industrial engineering course. Being virtual this year demanded much more effort, excellent communication and organization skills, and adaptability. They rose to the occasion and thanks to their efforts supporting our students the final projects were among the best I've seen."  – Professor Timothy Chan
MIE303: Mechanical and Thermal Energy Conversion Processes (Fall 2020) & MIE311: Thermal Energy Conversion (Winter 2021)
Taylr Cawte, Eric Chadwick, Jason Chan, Raymond Guan, Hisan Shafaque, Pranay Shrestha and Vikram Soni
"In the history of the MIE heat engines lab, we have never had video content to benchmark experiments, document, or provide training – let alone videos of this incredible quality. These TAs have left an incredible legacy – a resource that moved our courses into unprecedented online delivery and will continue to serve TAs, faculty, and students for years to come." – Professor Aimy Bazylak
Learn more about how the MIE303 & 311 TA Team created the virtual labs in the article From the front of the classroom to behind the camera: How a team of teaching assistants brought MIE303 & MIE311 online
MIE313: Heat and Mass Transfer – Winter 2021
Mehdi Ataei, Maryam Ebrahimizar, Morteza Javid and Behrang Mohajer
"Mehdi, Maryam, Morteza and Behrang are perhaps one of the best teams I have ever worked with during my last 12 years teaching in MIE. Not only do they go above and beyond to help and support the students, they demonstrate leadership, and more importantly innovation in educational technologies." –  Dr. Hanif Montazeri, Instructor
MIE364: Methods of Quality Control and Improvement – Winter 2021
Amine Aboussalah, Victor Lo and Gaowei Xu
"The team's collective support and coordination made it easy to know that my concerns and questions were being heard by the whole team. My learning experience was excellent, and I feel lucky to have been able to experience studying under this group of leaders." – Scott Oxholm, IndE 2T2
-Published July 20, 2020 by Lynsey Mellon, lynsey@mie.utoronto.ca