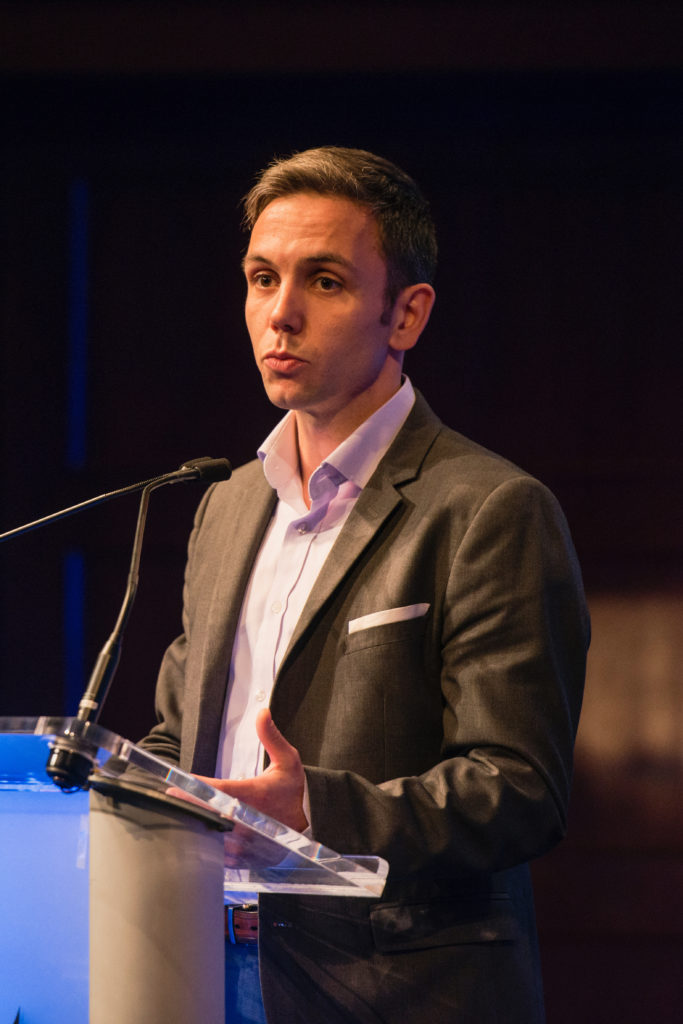 Mihai "Mishu" Duduta is joining the Department of Mechanical and Industrial Engineering as an Assistant Professor in Mechanical Engineering. He completed his PhD at Harvard University, with a thesis focused on novel dielectric elastomer actuators (DEAs) materials for soft robotic applications. Mishu joins us from the University of Minnesota – Twin Cities where he developed soft robotic tools for endovascular interventions as a medical devices innovation fellow. He is the Principal Investigator at MARB-L (Materials for Actuators, Robots & Batteries – Laboratory) which studies novel materials and processes to build actuators and batteries for the robots of the future.
What drew you to MIE at U of T?
Within MIE, the major draws were: the quality and diversity of research being done across the Department, the high caliber of students at both the graduate and undergraduate levels, and the supportive and collaborative environment. More broadly, the close ties between U of T and the nearby research hospitals mean there are great avenues for collaboration for medical applications of soft robotics. Lastly the field of Robotics is growing tremendously, as evidenced by the Robotics Institute on campus, and the Toronto area has a thriving entrepreneurial ecosystem for taking new ideas to market.
Can you share a little about your research and what you like about it?
Robots are becoming more and more present in our daily lives, from manufacturing sites, to hospitals, and even in our homes. My research is on soft robotics, a field focused on making machines that can safely interact with humans, because they are made from compliant materials. One of the major challenges in the field is finding suitable artificial muscles to make these robots move as living creatures do. I'm fascinated by this field because we can use biology for inspiration, and in the process learn more about natural systems.
What are your goals, as both an educator and a researcher, over the next few years?
Robotics is a cross-disciplinary field, so my goal as an educator is to give students the ability to view a problem from multiple perspectives, and then distill it down to specific fundamental challenges. As a researcher my goal is to improve the performance of artificial muscles, to enable new types of robots that solve real-world problems.
Do you have any unique hobbies?
While in Minnesota I went to the Boundary Waters to try portaging and found it to be a lot of fun. That's when you canoe across a lake, then carry your canoe to the next lake and keep going. I know Ontario has areas that are great for portaging so I look forward to trying that again.
Do you have a favourite spot on campus or in Toronto?
During my first trip to Toronto I enjoyed the Aquarium of Canada: as someone studying bio-inspired robots, the variety of fishes and sea creatures on display was stunning.
-Published on May 3, 2021 by Lynsey Mellon, lynsey@mie.utoronto.ca