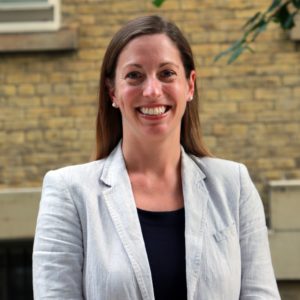 Professor Marianne Touchie (MIE, CivMin) has received the Rising Star Award from the Ontario Building Envelope Council (OBEC) for 2021. This award is given out biennially to recognize individuals that demonstrate exceptional knowledge of the design, construction and performance of the building envelope.
Touchie says, "Having worked with OBEC for a number of years and seeing the important work this organization does, I'm so honoured to be recognized by this talented, dedicated group of professionals!"
Since 1987 – The OBEC has been bridging the gaps amongst the architectural, engineering, research, manufacturers and construction communities. The non-profit organization addresses today's challenges facing building performance and sustainability. One of OBEC's keys to success is a dedication to building science education at all levels.
-– This story was originally published on the University of Toronto's Department of Civil & Mineral Engineering News page on November 22, 2021 by Pill Snel