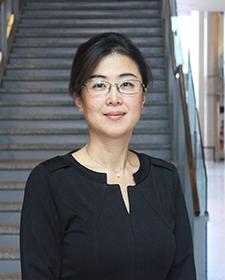 Professor Lidan You (MIE) was recently elected to the 2022 Class of Fellows of the American Society of Bone and Mineral Research (ASBMR). ASMBR Fellows are recognized as having made outstanding contributions to the field of bone and mineral science.
Lidan You is holds cross-appointments in the Department of Mechanical & Industrial Engineering (MIE) and the Institute of Biomedical Engineering (BME). She received her PhD degree in mechanical engineering from the City University of New York in 2002. Professor You continued her postdoc training at Stanford University before she joined the University of Toronto as a faculty member in 2006.
Professor You received the Early Researcher Award from the Ontario Ministry of Research and Innovation in 2009 and the Duggan Medal from Canadian Society of Mechanical Engineering (CSME) in 2011. She is a registered Professional Engineer in Ontario, and a member of the Orthopedics Research Society, the American Society of Mechanical Engineers, the Canadian Society of Mechanical Engineers, the Biomedical Engineering Society, and the American Society of Bone and Mineral Research.
Professor You is the director of Cellular Biomechanics Laboratory at U of T. Her research is focused on solving biomechanical questions in muscular skeletal system at the cellular level. In specific, her team is working on the anti-resorptive effect of mechanical loading on bone tissue; pressure effect on bone cell mechanotransduction; osteogenic potential of high frequency low magnitude vibration on bone adaptation; angiogenesis involvement in initiation of bone resorption under disuse condition; the advanced microfluidic system for bone cell mechanotransduction study; the role of focal adhesion assembly in cell mechanosensitivity using micropatterned surface; and the development of advanced artificial bone matrix by employing novel microfabrication technologies.