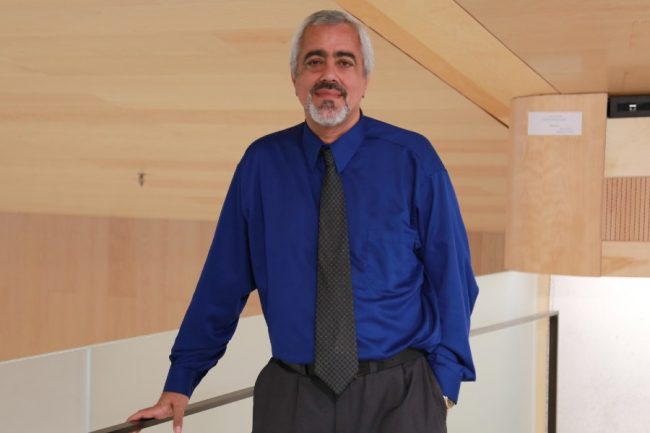 Professor Kamran Behdinan (MIE) is the recipient of the 2022 Ruth and Joel Spira Outstanding Design Educator Award. This prestigious award given by the American Society of Mechanical Engineers (ASME) recognizes an individual who "exemplifies the best in furthering engineering design education through vision, interactions with students and industry, scholarship and impact on the next generation of engineers" and a person whos serves as a role model to other educators.
ASME recognized this achievement at the recent International Design Engineering Technical Conferences & Computers and Information in Engineering (IDETC-CIE) Conference held August 14-17, 2022 in St. Louis, Missouri.
Professor Behdinan is the NSERC Design Chair in "Multidisciplinary Design and Innovation – UT IMDI" and the founding director of the "University of Toronto Institute for Multidisciplinary Design and Innovation", an industry-centred project-based learning institute in partnership with major aerospace and automotive companies. He has dedicated his career to developing innovative and impactful multidisciplinary engineering design programs and courses for students in Canada and around the globe. He is the past President of the Canadian Society of Mechanical Engineering (CSME), served as a member of the technical and scholarship committees of the High Performance Computing Virtual Laboratory (HPCVL) and a member of the Design Division of the Canadian Aeronautics and Space Institute (CASI).
Since joining the Department in 2011, Behdinan has supervised 28 PhDs, 110 Masters', and 34 Post-Doctoral Fellows and Scholars. He has also published more than 330 peer-reviewed Journal and Conference papers, and 9 book chapters. He has been the recipient of many prestigious awards and recognitions such as the Research Fellow of Pratt and Whitney Canada and Fellows of the CSME, ASME, the Canadian Academy of Engineering, EIC, AAAS, as well as Associate Fellow of AIAA.