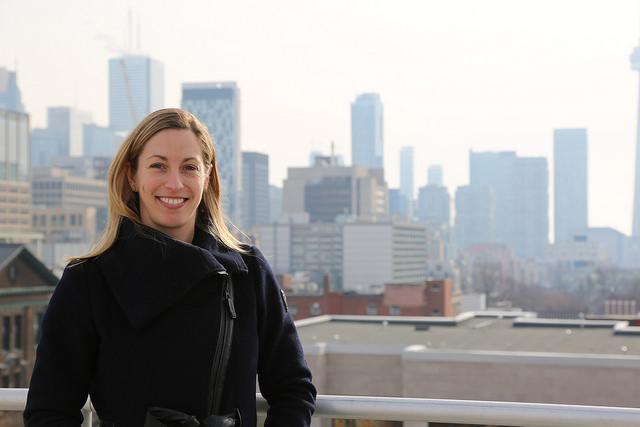 August 3, 2017 – Marianne Touchie, an assistant professor in MIE and CivE, is quoted in Motherboard, talking about how climate change and the ensuing increase in temperature is going to cause problems for people living in highrises.
About 1,200 apartment towers in Toronto alone that were built during the post-war period did not worry about energy efficiency and cooling, the article states.
In buildings built between 1945 to 1984, "even the use of air conditioners and fans is not satisfying people from a thermal comfort perspective," Touchie says in the article, titled, Why Social Housing Units in Cities Will Be Hard Hit by Climate Change.
She's taking part in a study that monitors environmental conditions in public housing units and offers solutions such as specialized films applied to windows.
"During the heat wave [in Toronto] last summer, over 80 percent of the suites that we monitored had average temperature of over 30°C. [These units] will become unbearable as temperatures continue to rise."
Read more at Motherboard.