May 30, 2017 – Professor Jason Bazylak is among six U of T Engineering faculty members who have been named the inaugural Hart Teaching Innovation Professors. Enabled by a landmark $20 million bequest from the estate of alumnus Erwin Edward Hart (CivE 4T0), the professorships support innovation in engineering education, from technology enhanced active learning (TEAL) to Indigenous outreach.
"These professors are leaders in pedagogical practice and are driving our Faculty's innovation in engineering education," said Cristina Amon, Dean of the Faculty of Applied Science & Engineering. "Their creativity and dedication enrich the student experience and inspire the global engineering leaders of tomorrow."
The new professorships complement the Percy Edward Hart and Erwin Edward Hart Professorships for early-career researchers, announced last fall. They are part of a rich suite of initiatives focused on enhancing engineering education across the Faculty and within the profession more broadly, including a recent workshop on educational technology and state-of-the-art learning facilities housed within the forthcoming Centre for Engineering Innovation & Entrepreneurship. Next month, U of T Engineering will host the annual conference of the Canadian Engineering Education Association, which brings together thought leaders in the field from across Canada and beyond.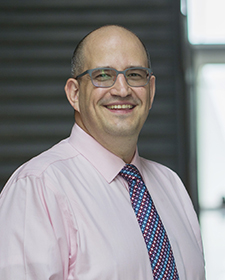 Jason Bazylak (MIE) — Indigenous Engineering: Closing the Gap
Bazylak is an Associate Professor, Teaching Stream in the Department of Mechanical & Industrial Engineering and has long conducted action-based research into engineering education practices, including education technology and obstacles to diversity in the profession. He is also the Dean's Advisor on Indigenous Initiatives and co-chair of the Eagles' Longhouse: Engineering Indigenous Initiatives Steering Committee. The committee is designing the Faculty's Blueprint for Action which will address the recommendations of Answering the Call: Wecheehetowin, the University of Toronto's response to the Truth and Reconciliation Commission (TRC) of Canada.
Both the TRC and Engineers Canada have shone light on the under-representation of Indigenous people in engineering post-secondary education and by extension the profession. With his new Hart Teaching Innovation Professorship, Bazylak will be working to better understand the obstacles facing Indigenous students when it comes to enrolling in and graduating from the Faculty's programs. He will take a participatory action research approach, working closely with a wide range of Indigenous Nations and Communities to survey and interview of both indigenous and non-indigenous secondary students. His ultimate goal is to design interventions to eliminate or reduce the barriers to accessing engineering education currently facing Indigenous students. He also plans to promote greater awareness of Indigenous culture in the FASE and the profession by integrating Indigenous content into the curriculum starting with Engineering Strategies and Practice, a first-year design course.