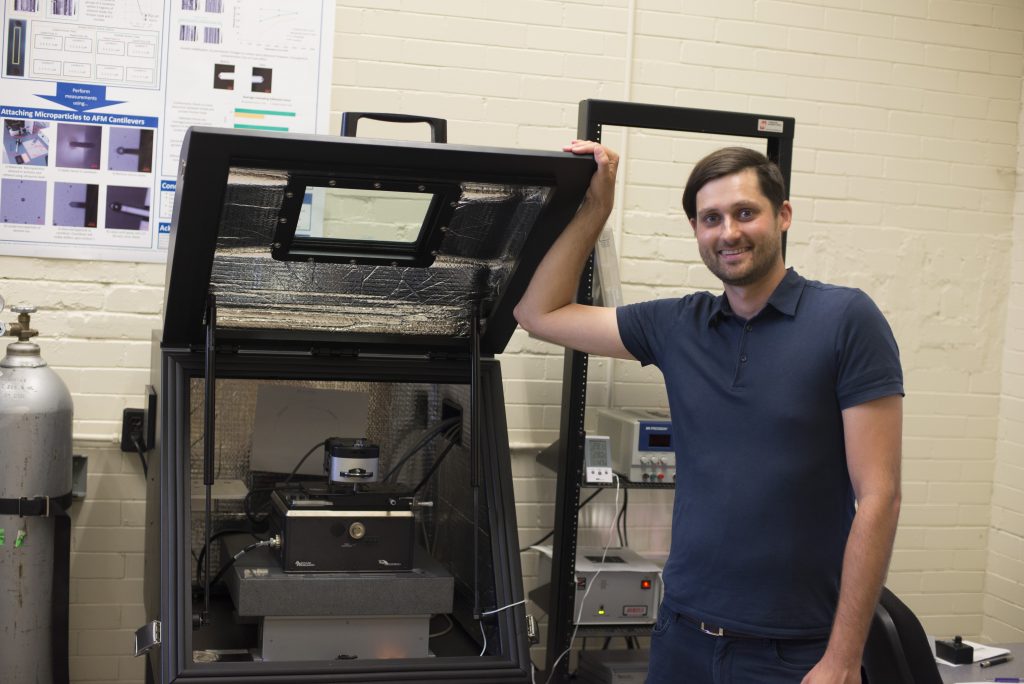 September 1, 2016 —
Seven U of T Engineering faculty members have received the inaugural Percy Edward Hart and Erwin Edward Hart Professorships, enhancing emerging research and education across the Faculty.
The professorships were created by a landmark bequest from the estate of alumnus Erwin Edward Hart (CivE 4T0). The seven professors are all within the first 10 years of their careers and have demonstrated a high level of research excellence and exemplary graduate student mentorship.
"Our inaugural Hart Professors exemplify the richness and diversity of research and education across our Faculty," said Cristina Amon, dean of the Faculty of Applied Science & Engineering. "They are addressing society's most relevant challenges, from sustainable energy to human health, while nurturing the next generation of global engineering leaders."
Professor Tobin Filleter (MIE) – Erwin Edward Hart Professor in Mechanical and Industrial Engineering
Professor Filleter completed his PhD at McGill University and joined U of T Engineering in 2012. He is an expert on the mechanics of nanomaterials, especially as they relate to friction and wear, which cause premature damage to many mechanical structures. His team studies and tests ultrathin films, lubricants, and coatings that could be used in everything from automobiles to aircraft and even space systems. Some of these systems involve recently-discovered materials, including graphene and graphene oxide. In 2014, Filleter received the I.W. Smith Award from the Canadian Society for Mechanical Engineering and in 2016, he received an Early Researcher Award from the Ontario Ministry of Research and Innovation.