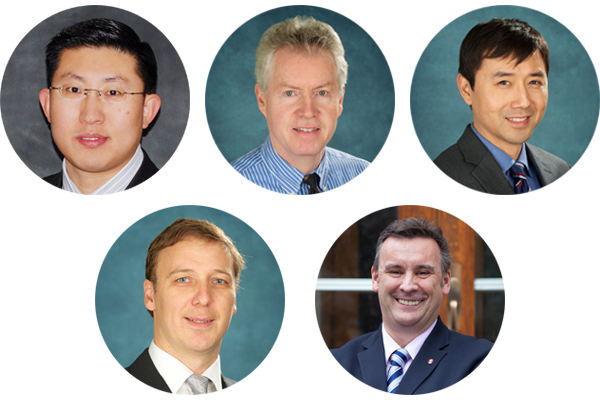 May 11, 2016 — Professor Yu Sun among five U of T Engineering researchers to receive Connaught Innovation Awards.
Part of U of T's Connaught Fund, the largest internal university research funding program in Canada, the awards accelerate the development of promising technology and promote commercialization and knowledge transfer. This year's recipients will share more than $750,000 in funding. 
The funding comes from two Connaught programs.  The Connaught Innovation Award accelerates the development of promising technologies and promotes knowledge transfer arising from the U of T.  The Connaught Summer Institutebrings together Canadian and international graduate students, postdoctoral fellows and other scholars to foster collaboration among disciplines and support new methods for research and innovation.
Founded in 1972, the Connaught Fund was created from the sale of the Connaught Laboratories.  The labs mass-produced insulin, the Nobel Prize-winning discovery of U of T's Frederick Banting, Charles Best, John Macleod and Charles Collip.  The university has managed the fund for more than 40 years, over that time awarding more than $150 million to U of T researchers.