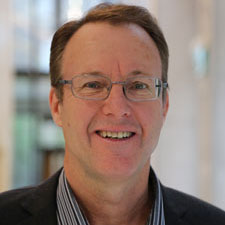 PhD, P.Eng. FEIC, FCAE, FCI
Professor, Mechanical Engineering
Email: murray.thomson@utoronto.ca
Tel: 416-573-1022
Office: MC335
Research Group: Thomson Lab
---
Research Area
Thermofluids
Research Interests
Alternative energy; hydrogen from methane pyrolysis; combustion experiments and modelling; biofuel flames and engines; air pollution formation and control; synthesis of nanomaterials.
Bio
Dr. Murray Thomson is a Professor in the Department of Mechanical & Industrial Engineering at the University of Toronto. He is also cross-appointed with the Department of Chemical Engineering & Applied Chemistry. He received a BEng from McGill University (1986) and PhD from University of California, Berkeley (1994).
Professor Thomson is the Director of the Thomson Lab. He is on the organizing committee of the biennial International Sooting Flame Workshop, and the Board of Directors of the Canadian Section of the Combustion Institute. He is an Associate Editor of the journal Proceedings of the Combustion Institute.
Professor Thomson's research is in the area of thermofluids with combustion/reactions with a focus on energy, biofuels, material synthesis, combustion modeling, and pollutant formation. He has supervised the thesis research of 99 graduate students and published 116 journal publications. He has several international collaborations (Singapore, France, USA) and industry collaborations. He is a Fellow of the Engineering Institute of Canada (EIC) and the Canadian Academy of Engineering (CAE).