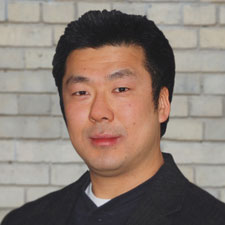 PhD, LEL
Professor, Industrial Engineering
Email: rkwon@mie.utoronto.ca
Tel: 416-978-3274
Office: MC320
Research Group: Financial Optimization and Risk Management (FORM) Laboratory
---
Research Area
Operations Research
Research Interests
Mathematical optimization and its applications in logistics; supply-chain Management; financial engineering (asset allocation, option pricing); smart material design
Bio
Roy H. Kwon is a professor in the Department of Mechanical & Industrial Engineering at the University of Toronto, St. George Campus. Also, he is a member of the faculty in the Masters of Mathematical Finance (MMF) Program at U of T.
He received his PhD from the University of Pennsylvania in operations research from the Department of Electrical and Systems Engineering in 2002. His research focuses on financial engineering (portfolio optimization, asset allocation, risk management, and option pricing) and supply chain management (logistics and production control).
Dr. Kwon has published articles in such journals as Management Science, Naval Research Logistics, the European Journal of Operational Research, and Operations Research Letters, among others. In addition, he has worked and consulted in the use of operations research (optimization) for the military, financial, and service sectors.