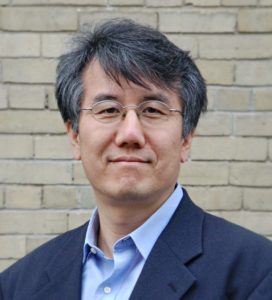 PhD, P.Eng., FRSC, FCAE, FKAST, FNAEK, FAAAS, FASME, FCSME, FEIC, FSPE
Professor, Mechanical Engineering
University of Toronto Distinguished Professor of Microcellular Engineered Plastics
Email: park@mie.utoronto.ca
Tel: 416-978-3053
Office: RS210A
Research Group: Microcellular Plastics Manufacturing Laboratory (MPML)
---
Research Areas
Thermofluids
Materials
Research Interests
Plastic foaming technology; fundamental understanding of foaming phenomena; computational modelling of foaming; super high R value foams; sound insulation foams, biodegradable foams; environmentally safeblowing agents.
Bio
Chul B. Park is a world leader in the development of innovative, cost-effective technologies for the foamed plastics. Dr. Park has been extensively involved in industrial projects both in consulting and research contracts on various foam processes including microcellular processing, inert gas-injection processing, rotational foam molding, wood-fiber composites, and open-cell foams.
Since 1993, he directed the Microcellular Plastics Manufacturing Laboratory at the University of Toronto and has been involved in pioneering work on the concepts of microcellular foaming. The laboratory is recognized as the leading facility in the world for research and development of microcellular plastic foams.
Dr. Park's innovative research in this area indicates that the successful production of microcellular automotive parts could have a major impact on industry. Metallic components, for example, could be replaced with plastic ones, resulting in crucial weight reduction; the introduction of microcellular foams could further reduce part weights, as well as production and operational costs. These weight reductions could also contribute to improved fuel economy and reduced CO2 emissions.
For over a decade, he has led the Consortium for cellular and Microcellular Plastics (CCMCP) with 20+ industrial sponsors from Canada and around the world. The Consortium has developed state-of-the-art technologies for manufacturing process and production in plastic foaming, which have been widely adopted by a large number of companies in their production.
In recognition of his outstanding research achievements, he has received numerous honors and awards in his career. The recent awards include: the NSERC Strategic Network Grant ($5M) in 2010, the Julian C Smith Award from the Engineering Institute of Canada in 2010, Fellow of the Royal Society of Canada in 2010, Fellow of the American Association for the Advancement of Science in 2012, the C.N. Downing Award from the Canadian Society for Mechanical Engineering in 2012, the M. Eugene Merchant Manufacturing Medal from the American Society of Mechanical Engineers / Society of Manufacturing Engineers in 2012, and Fellow of the Korean Academy of Science of Technology in 2012.