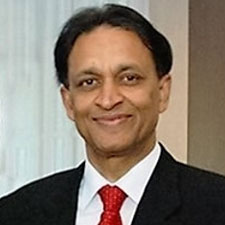 PhD, Dr.hc, FRSC (UK), FCAE, P.Eng.
Professor, Mechanical Engineering
Director, Centre for Biocomposites and Biomaterials Processing
Email: m.sain@utoronto.ca
Tel: 416-946-3191
Office: 33 Willcocks Street
Research Group: Centre for Biocomposites and Biomaterials Process
---
Research Area
Materials
Research Interests
Bionanotechnology, Bio-inspired Advanced Materials, Functional and Lightweight Carbon/Biocarbon Materials
Bio
Professor Mohini M. Sain is the founding director of the Centre for Biocomposites and Biomaterials Processing at the University of Toronto (U of T). He is the former Dean of U of T's Faculty of Forestry and is currently a Professor in the Department of Mechanical & Industrial Engineering at U of T's Faculty of Applied Science & Engineering as well as the Faculty of Forestry.
Sain received his doctoral degree in 1988 under UNESCO award. In the last 30 years of his professional career he has received numerous awards, including the recent Canadian Entrepreneur of the year award in 2017. His work on Biocar has been chosen as one of the top two world changing ideas by Torontonians in 2009 by Toronto Life magazine. His work on advanced biomaterials and nanocellulose technology has made him one of the world's top researchers in transforming research to business. His current research interests include fuzzy neuro-network in next gen transportation, bio-nano cellulose and carbon material for functional materials, low carbon and carbon-negative technology development for construction and advanced potable electronic devices. Based on ResearchGate, the largest social networking site for researchers, Sain is among the top 2.5% of researchers worldwide.
Sain has published over 400 peer reviewed research papers in a wide spectrum of international journals, and owns over 30 patents related to the development of processing techniques and advanced materials. His current h-index is over 50, RG index is 49 and citations are greater than 17,000. He has also co-authored/edited seven books, two of which are best sellers. Sain has working experience in various countries in Europe, Latin America, Asia Pacific, USA, Canada and India, besides Singapore.
Sain is highly regarded for his unique ability to transform research to commercialization. His students own multiple spin-off companies covered by his research work including Greencore Inc., GreenNano Technologies Inc. and Nature Affinity Inc. To date, Sain has made more than 50 technology transfers to industries and has helped create new companies for products ranging from biomedical devices to packaging to flexible electronics to building and transportation materials.
Sain's research activities are documented by global television networks, magazines and radio interviews. He is involved in many global strategic research policy developments, standardizations and research-funding strategic councils in an advisory role. He is a highly acclaimed engineering consultant in materials engineering and works with almost 100 companies worldwide. Sain is a leader in creating non-profit organizations that are highly meaningful to society at large. He is the founding member of the Canadian Natural Composites Council, the Ontario BioAuto Council, the Ontario-Jianshu Nano-Innovation Centre in Suzhou, China and more. He has championed the global WPC industry by actively pursuing his global vision for the emerging green industry and has helped grow this industry to over a one-billion-dollar market.