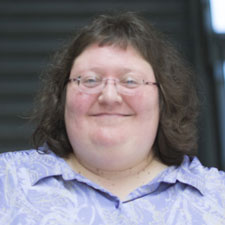 ScD, P.Eng.
Professor, Mechanical Engineering
Email: kesler@mie.utoronto.ca
Tel: 416-978-3835
Office: MC332
Research Group: Fuel Cell Materials and Manufacturing Lab
---
Research Area
Materials
Research Interests
Solid oxide fuel cells; fuel cell materials and manufacturing; graded and multi-layered materials; plasma spray and sol gel processing; increasing reliability; durability and decreasing cost of clean energy conversion technologies.
Bio
Olivera Kesler joined the University of Toronto in 2007 and initiated the Fuel Cell Materials and Manufacturing Laboratory, FCMML. The goal of all of the research work in FCMML is to enhance environmental sustainability by developing cleaner energy conversion technologies that reduce air pollution and greenhouse gas emissions compared to combustion-based power generation methods. Research projects are conceived with the goal of tackling the largest challenges preventing the widespread use of fuel cell technologies – cost, durability, and reliability. The ultimate objective of the work is to facilitate the widest and fastest possible adoption of cleaner energy conversion technologies in order to maximize their environmental benefit.
The main focus of the research in FCMML is on solid oxide fuel cell (SOFC) technology. SOFCs are the most efficient known energy conversion device for the production of electricity from a variety of fuels, including renewable biomass, hydrogen, or natural gas, with no smog-forming emissions. However, their use remains severely limited by high costs, as well as by low durability and reliability. Current projects are aimed at drastically lowering the cost and improving the durability of fuel cells through the use of new materials and processing techniques to produce fuel cells more rapidly using a process that is easily scaleable for mass production. Work is also focused on understanding the electrochemical performance and degradation behaviour of SOFCs, in order to develop strategies to increase their durability.