Tuesday, November 22, 2022
6:00pm-7:00pm
Registration for this event has now closed. If you missed the chance to register but would like to join please email Lynsey Mellon at lynsey.mellon@utoronto.ca for the Zoom link.
Location: Virtual – join us on Zoom for this event.
Automation and Human Performance: What Helps and What Hinders
Abstract: Automation transparency and Degrees of Automation are long-held human factors design principles intended to better align human and machine responsibilities, capabilities, goals and activities. Incorporating these principles, in theory, should improve human interaction with agent-oriented automation. This talk by Interim MIE Chair and Professor, Greg Jamieson, presents findings from his recent award-winning study exploring the benefits and limitations of these principles in a nuclear power setting.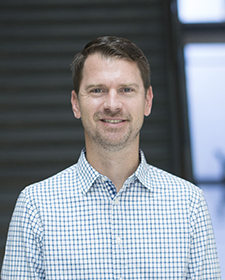 Greg A. Jamieson is a Professor and Clarice Chalmers Chair of Engineering Design in the Department of Mechanical & Industrial Engineering at the University of Toronto. He is currently serving as Interim Chair of the Department. Professor Jamieson received Bachelor of Science degrees in Mechanical Engineering and Psychology (with Distinction) from the University of Illinois at Urbana-Champaign, and the Masters of Applied Science and Doctor of Philosophy degrees in Human Factors Engineering from the University of Toronto. He directs the Cognitive Engineering Laboratory, which conducts applied human factors engineering research in the natural resource and energy industries.

Registration
Registrations are closed for this event.