Friday, March 25, 2022
2:00pm-3:00pm
Friday, March 25, 2022
2:00pm-3:00pm
*ONLINE* 
March 25, 2022
Interested members of the U of T community who would like to attend the online seminars can email Kendra Hunter at hunter@mie.utoronto.ca for the Zoom link.
Aydin Nabovati, Principal Thermal Engineer at Tesla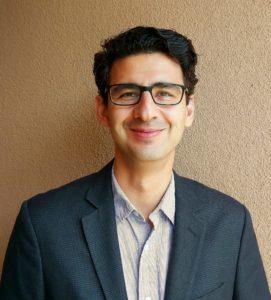 Thermal Management of Self Driving Systems: From Silicon to Vehicle to Supercomputers
Abstract
We will be discussing thermal management of Advanced Self Driving Systems in Tesla vehicles. The thermal management of such systems starts at silicon level years before their deployment on the field, and extends multiple orders of magnitude from silicon- to vehicle-level. We will also discuss the infrastructure behind the scene that are necessary for developing models and network training.
Bio
Aydin Nabovati is a Principal Thermal Engineer at Tesla, where he is leading the team responsible for thermal management of Autopilot & Electronic Systems.
He was previously a Senior Staff Engineer at Advanced Micro Devices (AMD), and a Research Associate at the University of Toronto. Aydin received his PhD in Mechanical Engineering from the University of New Brunswick.
---
MIE's Distinguished Seminar Series features top international researchers and leading experts across major areas of Mechanical Engineering and Industrial Engineering. The speakers present about their latest research and offer their perspectives on the current state of their field. The seminars are part of the program requirements for MIE Master of Applied Science and PhD students. The Distinguished Seminar Series is coordinated for 2021-2022 by Assistant Professor Merve Bodur.
View all upcoming MIE Distinguished Seminars.