Friday, February 5, 2021
2:00pm-3:00pm
*ONLINE* – Recorded seminar available to watch here.
February 5, 2021
Jock D. Mackinlay (first Technical Fellow at Tableau Software): Analytical Conversation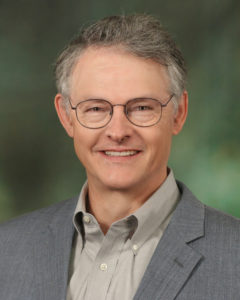 Abstract
Analytical conversations use data to drive progress on problems big and small. I describe how encoding data visually supports two types of analytical conversation: 1) an individual with a computer to understand data, and 2) people with each other to share and discuss data findings.
Bio
Jock D. Mackinlay is the first Technical Fellow at Tableau Software, an expert in visual analytics and human-computer interaction. He believes that well-designed software can help a wide range of individuals and organizations to work effectively with data, which will improve the world. Jock joined Tableau in 2004 after being on the PhD dissertation committee of Chris Stolte, one of the cofounders of Tableau.  Jock got a computer science PhD at Stanford University in 1986 and joined the research team at Xerox PARC that coined the phrase "Information Visualization".  In 2009, Jock received the IEEE Visualization Technical Achievement Award for his seminal technical work on automatic presentation tools and new visual metaphors for information visualization.
---
MIE's Distinguished Seminar Series features top international researchers and leading experts across major areas of Mechanical Engineering and Industrial Engineering. The speakers present about their latest research and offer their perspectives on the current state of their field. The seminars are part of the program requirements for MIE Master of Applied Science and PhD students. The Distinguished Seminar Series is coordinated for 2020-2021 by Associate Professor Tobin Filleter.
View all upcoming MIE Distinguished Seminars.