Wednesday, April 7, 2021
7:00pm-8:00pm
U OF T WHERE YOU ARE: ELECTROCHEMICAL ENERGY FOR A SUSTAINABLE FUTURE
By 2030, global anthropogenic carbon dioxide emissions must be reduced by 45% from 2010 levels, and we must reach net zero by 2050 to avoid catastrophic climate change impacts. These drastic changes cannot be achieved by maintaining the status quo. In this talk, Prof. Aimy Bazylak will explain electrochemical energy conversion technologies – such as fuel cells and electrolyzers – and the roles that these technologies must play to realize a sustainable future.
Register to watch live on April 7th or, if you're unable to tune in, you can register to view on-demand after the broadcast date.
---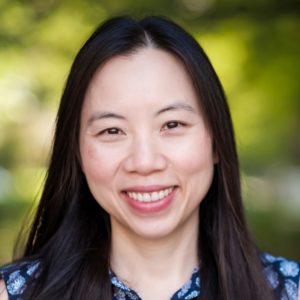 Prof. Aimy Bazylak is the Canada Research Chair in Thermofluids for Clean Energy and Professor in the Department of Mechanical and Industrial Engineering at the U of T. Her research is focused on advancing fuel cells, electrolyzers and batteries for clean power and energy storage in the absence of greenhouse gas emissions. She uses modelling and real-time imaging to design new materials for high efficiency and high-performance electrochemical energy conversion, and she has published 117 journal papers in her field. In 2011, she was awarded the I.W. Smith Award from the Canadian Society for Mechanical Engineering, and she received the Ontario Early Researcher Award in 2012. From 2015-2018, she served as the Director of the U of T Institute for Sustainable Energy. In 2015 she was named an Alexander Von Humboldt Fellow (Germany), and in 2019 she was named a Fellow of the American Society of Mechanical Engineers. In 2020, she was named a Helmholtz International Fellow (Germany), was awarded the U of T McLean Award, and was elected to the Royal Society of Canada College of New Scholars, Artists and Scientists.