Friday, October 11, 2019
2:00pm-3:00pm

Mechanical Engineering Building, MC102
5 King's College Road
This event is open to the public and registration is not required.
View all upcoming MIE Distinguished Seminars.
---
Abstract
There has been tremendous interest in recent years to discover, explore and demonstrate unique properties and applications of two-dimensional (2D) materials. This got started with the spectacular discovery of graphene and the outstanding properties that graphene presented. This talk will focus on the status of this field, with emphasis on the materials science of 2D atomic layers and their hybrid structures. Several aspects that include synthesis, characterization and manipulation will be discussed with the objective of achieving functional structures and applications based on 2D atomic layers. The concept of artificially stacked van der Waals solids, atomically thin planar heterojunctions, 2D alloys, and 2D layers based 3D constructs will be described using a number of examples consisting of graphene and other 2D layer compositions. The talk will explore the emerging landscape of 2D materials systems that include graphene, boron-nitrogen-carbon systems, and a large number of transition metal dichalcogenide compositions.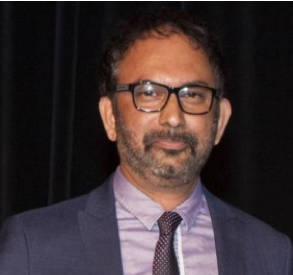 Bio
Pulickel M. Ajayan is a pioneer in the area of nanotechnology. He has published more than 1100 journal papers earning more than 90,000 citations and h-index of 152 (ISI web of Science database). His work covers diverse areas of nanomaterials including nanoparticles, nanotubes, 2D materials, nanocomposite and energy storage materials. He is the Benjamin M. and Mary Greenwood Anderson professor of Engineering at Rice University and the founding chair of the department of Materials Science and NanoEngineering. He is the recipient of awards such as the Spiers memorial award, MRS medal, Alexander von Humboldt-Helmoltz senior award, and lifetime nanotechnology award from the Houston Technology Center. He received Docteur Honoris Causa from the Universite Catholique de of Louvain and distinguished alumni recognition from his Alma Mater Banaras Hindu University and the Materials Science department at Northwestern University.
---
MIE's Distinguished Seminar Series features top international researchers and leading experts across major areas of Mechanical Engineering and Industrial Engineering. The speakers present about their latest research and offer their perspectives on the current state of their field. The seminars are open to the public and are part of the program requirements for MIE Master of Applied Science and PhD students. The Distinguished Seminar Series is coordinated by Associate Professor Edmond Young.