Friday, March 6, 2020
2:00pm-3:00pm

Mechanical Engineering Building, MC102
5 King's College Road
Update: Please note this lecture was moved from Friday, March 27 to Friday, March 6.
This event is open to the public and registration is not required.
View all upcoming MIE Distinguished Seminars.
---
Professor Peter Hancock: TO AUTONOMY AND BEYOND: The Future of Human Interaction with Ever Less Predictable Technologies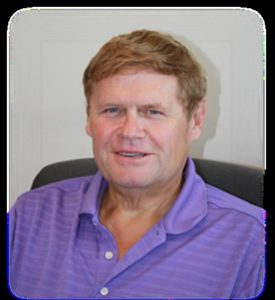 Abstract
Across the long arc of history, the driving forces behind the tools that have been created have been human goals and intentions. Now that is promising to change. Today's highly complex and highly interactive systems create situations in which manifest intention is not always clear. Such developments harbinger the birth of truly autonomous technical systems. The actions of the latter will become ever less transparent and ever less predictable and ever more temporally dissonant. It may well be the case that in optimizing locally set goals such systems create a global level of dysfunctionality, even as we are witness to today. My talk will focus on these contemporary developments, looking to history for their origins and using such chronological perspectives to expatiate upon possible futures. In particular I shall focus on the dimension of human-machine trust and whether we can, or we should trust such self-intention systems. I explore and expand on a descriptive approach, the 'isles of autonomy,' which I have previously proposed to describe this progressive evolution.
Bio
Peter Hancock is Provost Distinguished Research Professor, Pegasus Professor, and University Trustee Chair in the Department of Psychology and the Institute for Simulation and Training at the University of Central Florida where he directs the MIT2 Research Laboratories. He is the author of over one thousand refereed scientific articles, chapters and proceedings reports and has made more than one thousand professional research presentations. He has been funded by external agencies for every year of his professional career. He is only the second person ever to be elected twice to the Presidency of the Human and Ergonomics Society. He is most proud to assert that he was named the inaugural winner of the John Wilson/Elsevier Award of the IEA. Professor Hancock was a recent Inductee into the National Center for Simulation's, Modelling and Simulation "Hall of Fame." He currently serves as a member of the United States Air Force, Scientific Advisory Board (SAB), while simultaneously serving on the US Army Science Board (ASB), being the only scientist to do so.
---
MIE's Distinguished Seminar Series features top international researchers and leading experts across major areas of Mechanical Engineering and Industrial Engineering. The speakers present about their latest research and offer their perspectives on the current state of their field. The seminars are open to the public and are part of the program requirements for MIE Master of Applied Science and PhD students. The Distinguished Seminar Series is coordinated by Associate Professor Edmond Young.