Friday, March 17, 2023
2:00pm-3:00pm

Mechanical Engineering Building, MC102
5 King's College Road
Interested members of the U of T community who would like to attend the seminars can email Kendra Hunter at hunter@mie.utoronto.ca
Professor Seeram Ramakrishna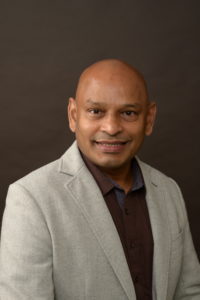 National University of Singapore (Department of Mechanical Engineering)
Advancing Materials Science and Engineering with Future in Mind: Sustainable Materials and Intelligent Materials
Abstract
Materials science and engineering is being advanced to meet the current as well as future needs of billions of human beings on the planet earth. This lecture seeks to draw attention to the most important trends of current times i.e. sustainable or low-carbon materials and intelligent | autonomous materials. Wherein, the sustainable materials | low-carbon materials are materials that foster a healthy living environment and a circular economy via the elimination or reduction of associated greenhouse gas (GHG) emissions and resource depletion and wastage. Low-carbon materials are purposely designed and | or selected with lower environmental footprint and social costs and higher circularity while satisfying the cost as well as functional requirements. They enable the countries and companies to fulfill their pledges of towards zero-waste and net zero emissions by 2050. This aspect is illustrated via sustainable medical materials. Eco-friendly and nature sourced sustainable medical materials from the food waste, plants, and marine organisms are described. Wherein, the intelligent materials | autonomous materials are defined as materials which possess instructive or inductive effects in response to an internal or external stimulus. This aspect is illustrated via intelligent biomaterials, which are purposely engineered to respond the changes in physiological parameters and exogenous stimuli. Such intelligent biomaterials will play a pivotal role in advancing theranostics, drug delivery, regenerative medicine, and neural interfaces. They promote more effective therapies, and provide better solutions to treat devitalizing diseases, aging, and disabilities. Moreover, the intelligent biomaterials facilitate the development of intelligent devices for improved healthcare.
Biography
Professor Seeram Ramakrishna, FREng, Everest Chair is a world-renowned scholar at the National University of Singapore (NUS). Thomson Reuters identified him among the World's Most Influential Scientific Minds. He has an H-Index of 170 and i10 index of 1225 with 141,500 citations for his publications as of 1st July 2022. Clarivate Analytics recognized him among the Top 1% Highly Cited Researchers in the world in materials science and cross-fields categories. He received PhD from the University of Cambridge, UK; and an elected Fellow of UK Royal Academy of Engineering (FREng). He is also an elected Fellow of AAAS, ASM International, ASME, and AIMBE, USA; IMechE and IoM3, UK; and International Union of Biomaterials Science & Engineering (FBSE). He is the Biomaterials Editor of Elsevier journal Current Research in Biomedical Engineering  He is the Editor-in-Chief of Springer Nature journal Materials Circular Economy . He is the Chairman of Plastics Recycling Center of Excellence (PRCOE) at the Plastics Recycling Association of Singapore, PRAS. His senior academic leadership roles include University Vice-President (Research Strategy); Dean of Faculty of Engineering; Director of NUS Enterprise; and Founding Chairman of Solar Energy Institute of Singapore. He is a member of International Scientific Advisory Board of Institute of Polytechnique de Paris. He is an eminent resource person to the universities, governments and international organizations.
---
MIE's Distinguished Seminar Series features top international researchers and leading experts across major areas of Mechanical Engineering and Industrial Engineering. The speakers present about their latest research and offer their perspectives on the current state of their field. The seminars are part of the program requirements for MIE Master of Applied Science and PhD students. The Distinguished Seminar Series is coordinated for 2022-2023 by Assistant Professor Merve Bodur.
View all upcoming MIE Distinguished Seminars.