Friday, November 3, 2023
2:00pm-3:00pm

Mechanical Engineering Building, MC102
5 King's College Road
Interested members of the U of T community who would like to attend the seminars can email Kendra Hunter at hunter@mie.utoronto.ca
Professor Jay Humphrey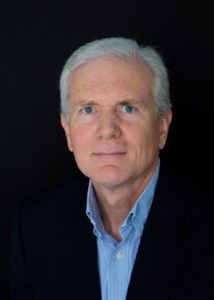 Yale University (School of Engineering & Applied Science)
Vascular Mechanics and Mechanobiology Illustrated
Abstract
Mechanics is critically important for understanding vascular health and disease – these vessels fail when mechanical stress exceeds strength and all vascular cells are exquisitely sensitive to changes in their local mechanical environment. In this talk, we will discuss general concepts of soft tissue mechanics (from the perspective of nonlinear continuum mechanics) and mechanobiology (using a constrained mixture model) and illustrate the utility of these concepts via three short examples focusing on aortic aneurysms, hypertensive aortic remodeling, and tissue engineering applied to children's health.
Biography
J.D. Humphrey is John C. Malone Professor of Biomedical Engineering at Yale University. He received the Ph.D. in Engineering Science and Mechanics from The Georgia Institute of Technology and completed a post-doctoral fellowship in Medicine – Cardiovascular at Johns Hopkins University. His research and teaching focuses on cardiovascular mechanics and mechanobiology, with particular interest in hypertension, aneurysms, vascular aging, congenital heart defects, and tissue engineering. He has authored a graduate textbook (Cardiovascular Solid Mechanics), an undergraduate textbook (An Introduction to Biomechanics), and a handbook (Style and Ethics of Communication in Science and Engineering), and published 375+ archival journal papers. He served for 10 years as founding co-editor for the journal Biomechanics and Modeling in Mechanobiology, for two years as Chair of the US National Committee on Biomechanics, as Chair of the Technical Program of the 2014 World Congress in Biomechanics, for two terms as Department Chair at Yale. He is a Fellow of the American Institute of Medical and Biological Engineering, the International Academy of Medical and Biological Engineering, and the American Society of Mechanical Engineers. He lives with his wife Rita of 42 years in Branford, CT.
---
MIE's Distinguished Seminar Series features top international researchers and leading experts across major areas of Mechanical Engineering and Industrial Engineering. The speakers present about their latest research and offer their perspectives on the current state of their field. The seminars are part of the program requirements for MIE Master of Applied Science and PhD students. The Distinguished Seminar Series is coordinated for 2023-2024 by Associate Professor Eric Diller.
View all upcoming MIE Distinguished Seminars.