Friday, November 25, 2022
2:00pm-3:00pm

Mechanical Engineering Building, MC102
5 King's College Road
Interested members of the U of T community who would like to attend the seminars can email Kendra Hunter at hunter@mie.utoronto.ca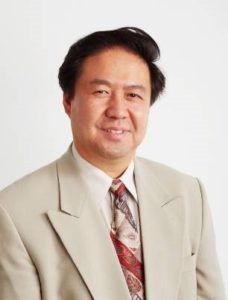 Dr. Jesse Zhu
The University of Western Ontario (Department of Chemical and Biochemical Engineering)
Small Particles Hoisting Gigantic Industrial Processes – the I2I (Idea-to-Industrialization) road of Particle Technology
Abstract
Fine particles under 30 microns are very sticky and therefore extremely difficult to handle, due to the stronger interparticle forces, leading to poor powder flowability and fluidization. However, they are also very useful due to their small size and the very large specific surface areas. A nano-modulation technology has been developed that can significantly enhance fine particle flowability by coating a small fraction of nano particles onto their surfaces.
Using this technology, the speaker's research group has been able to develop a few technologies including an ultrafine powder coating technology, a pulmonary drug delivery technology and a novel powder coating technology for pharmaceutical tablets, some of which have been commercialized or are being commercialized. This talk will review some of the stories behind the technological development and reveal some critical details of the technologies
Biography
Dr. Jesse Zhu is a Distinguished University Professor and Canada Research Chair in the Department of Chemical and Biochemical Engineering, Western University. He received his PhD from the University of British Columbia and also worked for Shell before joining Western in 1993. In 1999, he established the Particle Technology Research Centre and has served as its Director since then. He is a Fellow of Royal Society of Canada and has received many awards including the highest career award from the Canadian Society for Chemical Engineering, the highest Particle Technology Award from the American Institute of Chemical Engineers, and the highest research award from Western University.
Dr. Zhu has many years of experience in the research area of powder handling, fluidized bed and multi-phase flow systems. With 500+ publications, 50+ patents, and over 200 graduate students and postdoctoral fellows supervised, he has worked on a very wide range of R&D projects, many from the industry. In addition to fundamental research, he is particularly active in technology development and transfer, with several inventions commercialized or being commercialized.
---
MIE's Distinguished Seminar Series features top international researchers and leading experts across major areas of Mechanical Engineering and Industrial Engineering. The speakers present about their latest research and offer their perspectives on the current state of their field. The seminars are part of the program requirements for MIE Master of Applied Science and PhD students. The Distinguished Seminar Series is coordinated for 2022-2023 by Assistant Professor Merve Bodur.
View all upcoming MIE Distinguished Seminars.