Thursday, November 30, 2017
11:00am-12:00pm

GB202
Galbraith Building
Are you looking for a PEY (16 month) Internship an innovative, forward thinking organization? Then come join the Labatt Lunch and Learn to learn what is like working at Canada's leading brewer. Hear from Justin De Luca (MechE 0T6 + PEY), who joined Labatt through the Global Management Trainee Program and now holds the position of Director of Revenue Management. You will have an opportunity to ask questions about Labatt and our various opportunities to Justin and a team of Labatt employees!
Olivier Rioux (National Pricing Analyst for Sales)
Linda Leung (Current PEY Sales Intelligence and U of T Alum)
Rohit Zachariah (Current PEY Tech Sales and U of T Alum)
Mike Valeriati (National Sales PPM Manager)
Gordon MacPherson (National Pricing Manager)
Taylor Marancos (National Sales Intelligence Manager)
Nicole Goldberg (Talent Attraction Specialist and U of T Alum)
Want to know more about our PEY positions? Our applications close December 4th! Check out our open positions below and apply today before it's too late!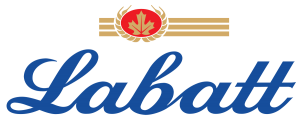 Registration
Registrations are closed for this event.