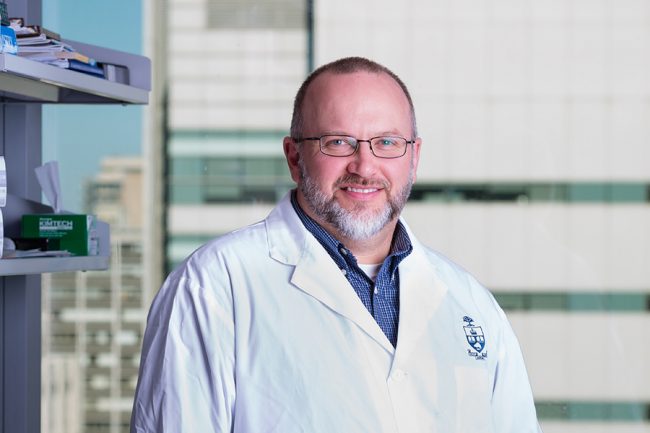 On September 20th 2021, Professor Craig Simmons was inducted as a Biomedical Engineering Society (BMES) fellow among 19 other internationally recognized scientists and engineers. As a BMES fellow, Dr. Simmons was recognized internationally for his innovative and wide-ranging contributions to both fundamental science and practical applications in the field of mechanobiology.
Over the course of his professional career, Professor Simmons has published more than 135 peer-reviewed research articles in high-impact journals that have received close to 12,000 citations. He had also authored the textbook, Introductory Biomechanics: From cells to organisms, and contributed to various book chapters related to mechanobiology, cardiovascular health, and cellular transport. Professor Simmons has contributed greatly to scientific translation, with 4 patents and 8 invention disclosures under his name.
During his tenure at the Institute of Biomedical Engineering (BME) and the Department of Mechanical & Industrial Engineering (MIE), Professor Simmons has mentored 34 Ph.D. candidates, 23 MASc candidates, and hundreds of undergraduate thesis students and high school trainees. Many of his mentees have flourished in academia, start-ups, and various industry ventures.
After serving as the interim director at BME in 2017, Professor Simmons is now serving as the Scientific Director of the Translational Biology and Engineering Program (TBEP), which places a heavy emphasis on developing strategies that regenerate heart muscles through the interface of engineering and medicine.
The impact of Professor Simmons' research has been recognized with multiple awards, including the Canada Research Chair in Mechanobiology; the Ontario Early Researcher Award; the McCharles; the McLean Award, Fellow of the Canadian Society for Mechanical Engineering; and the Heart and Stroke Foundation CP Has Heart Award.
"It is wonderful to see Dr. Simmons continue to receive accolades for his research and teaching." said Professor Warren Chan, Director of the Institute of Biomedical Engineering.
"Congratulations to Craig Simmons. This award recognizes the impact of the work he's done and will continue to do, and his place among the very best in his field." said Professor Markus Bussmann, Chair of the Department of Mechanical & Industrial Engineering.
– This story was originally published on the University of Toronto's Biomedical Engineering News page on September 24, 2021 by BME Communications