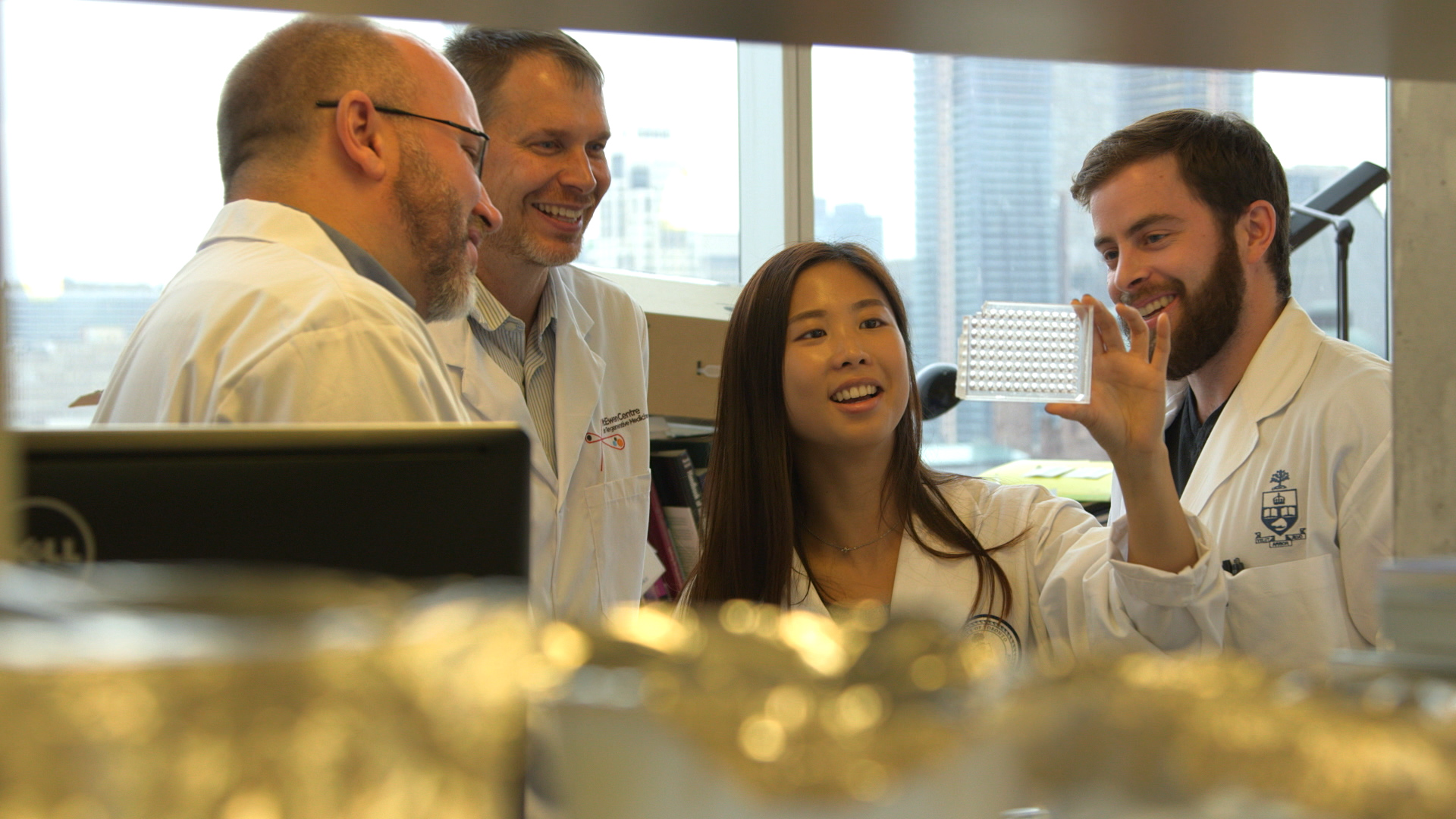 October 23, 2015 — MIE Professor Craig Simmons has received the 2015 CP Has Heart Cardiovascular Award from the Heart and Stroke Foundation and Canadian Pacific in the amount of $288,867 to support his research in finding a treatment for diseased heart valves. He is one of 10 researchers to be selected among 454 grant applications from across Canada and awarded a total of $3 million over three years for their work in multi-generational heart health.
As the Canada Research Chair in Mechanobiology, part of Simmons' research looks at the mechanics of heart valves and the underlying causes associated with their failure. In particular, he will be using the funding from this award to investigate if a molecule known as CNP can help slow the progression of calcific aortic valve disease with a long-term goal to improve patients' quality of life.
Approximately 1.3 million Canadians live with a form of heart disease.
"Our work has shown that the CNP molecule is important to maintain healthy heart valves," said Simmons. "This award will support of our collaborative efforts with researchers in engineering and medicine to test CNP as a treatment for valve disease, which affects over a million Canadians but is not treatable medically."
Earlier this year, Simmons was appointed scientific director of the Translational Biology & Engineering Program (TBEP), a new multidisciplinary research initiative within the recently established Ted Rogers Centre for Heart Research that will bring together investigators from Sick Kids Hospital, University Health Network and University of Toronto to advance discoveries and accelerate new treatments for cardiovascular disease. He and seven other U of T Engineering and Medicine researchers will be occupying an entire floor of the MaRS Phase 2 building in Toronto's Discovery District later this year.
"Professor Craig Simmons has a brought an innovative and important perspective to the research of heart valve disease, and this well-deserved award brilliantly demonstrates not only his leadership in this field, but also our department's dedication to revolutionizing health care and biomedical engineering," said Jean Zu, Chair of the Department of Mechanical & Industrial Engineering at U of T.