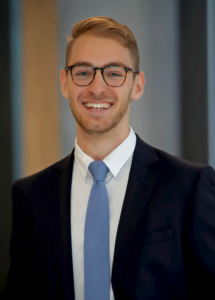 Congratulations to Ata Artan (IndE 2T0+PEY), who is among the 18 Engineering recipients of the 2021 University of Toronto Student Leadership Award (UTSLA).
Throughout his time at U of T Artan has been heavily involved in leadership roles in the faculty. He is the current President of You're Next Career Network, was the Student Clubs Liaison for Troost ILead (2019-2020) and the Vice-Chair Finance for Orientation (Frosh) Week (2018-2019).
"It is an honor to be recognized as a recipient of the University of Toronto Student Leadership Award. In reflecting on my experience leading high-impact student organizations, I am very proud of tenaciously advocating for students within U of T's professional development and student life ecosystems. It has been a pleasure being part of a force for driving positive change and fostering a growth-inducing community at U of T Engineering and the University at large."
Upon graduating, Artan will begin a career in management consulting where he looks forward to furthering his interest in how tech and business domains interact with each other in shaping the future of digital.
The UTSLA continues U of T's long-standing tradition of recognizing outstanding student leadership, service, and commitment to the university. This tradition began with the Gordon Cressy Student Leadership Award, which was established in 1994 by the University of Toronto Alumni Association in honour of Mr. Gordon Cressy, former Vice-President, Development and University Relations.
-Published February 24, 2021 by Lynsey Mellon, lynsey@mie.utoronto.ca