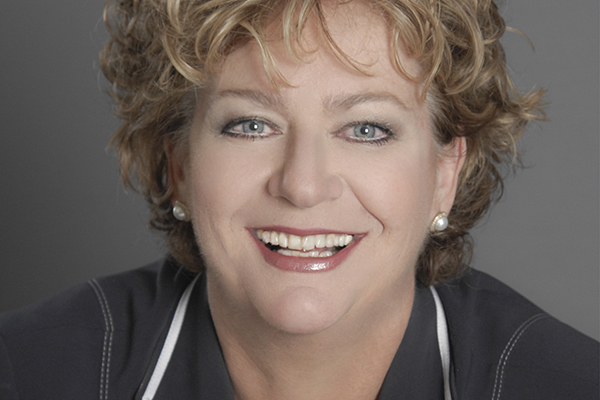 February 22, 2016 — Alumna Anne Sado (IndE 7T7) had already led a full and successful career when she decided to launch a new one.
The industrial engineer joined Bell Canada immediately following her graduation from U of T Engineering. After spending 25 years working her way up the corporate ranks, she decided she needed a change.
"I had the good fortune of being eligible for an early retirement," Sado said. "I decided it would be great to think about a different future."
She engineered that future around her love of learning: in 2004 Sado was named president of Toronto's George Brown College.
"What I realized was that there was an amazing synergy between what I had been doing in my career — my background, the skills I built — and my interests in the city and applied education," she said. "I was selected for the role. Here I am in my 13thyear and I haven't looked back."
Under Sado's leadership, George Brown College has doubled in size and established itself as a key part of Toronto's social, economic and cultural fabric. The college has established strong community partnerships — including ties with at-risk communities — developed new programs in concert with arts organizations and industry, and advanced international and interdisciplinary collaboration.
Sado credits her engineering background for some of her success as an academic leader.
"My engineering education, especially in industrial, really made me think about things as a system and how everything fits together," she said. "When I think of my leadership style and I look at the institution that I'm managing, I take a look at the big picture, how things fit together and what element or areas of expertise I require to make the entire system work.
"I let people run with their parts of the bigger picture so I don't need to manage every bit of it. If I can see that it's fitting together, it's working. But if it's not working, I can break it down and figure out where we need to focus some attention."
Sado has served as a director of several professional organizations, including the Ontario Society of Professional Engineers and the Association of Canadian Community Colleges, and has been a member of the President's Council of the University of Toronto Engineering Alumnae Association, Dean's Advisory Board and Engineering Campaign Cabinet. In 2013, she was appointed Member of the Order of Canada, one of the country's highest civilian honours.