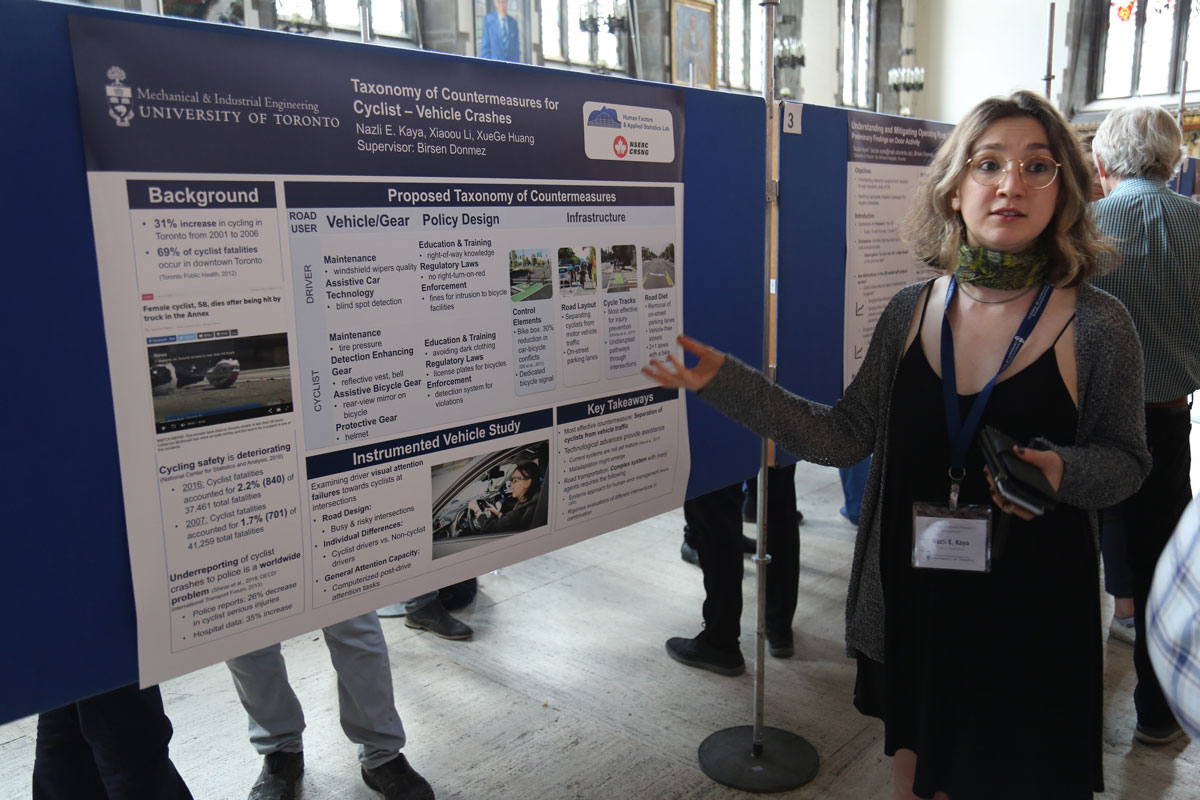 Last month, recent graduate of the Department of Mechanical & Industrial Engineering (MIE) Nazli Kaya (MIE MASc 1T9) was presented with the Advancing Women in Transportation scholarship by the Women's Transportation Seminar (WTS) Toronto chapter. The award was founded in 1977 by a group of women working in transportation to support the professional development of women in the industry.
During her time at MIE, Nazli conducted research as a member of the Human Factors and Applied Statistics Lab under the supervision of Professor Birsen Donmez. Her research focused on driver behaviour, attention allocation and how to improve road safety.
Read more about Nazli's WTS award on the University of Toronto Transportation Research Institute website.
Nazli was also part of the team that won first place in the New Frontiers in Transportation student competition on November 14, 2019. Her team's project "Reducing short-distance car trips in Toronto" took home the top prize at the event organized by U of T alumni working in the transportation field.
Read more about Nazli's team's winning project at the New Frontiers in Transportation student competition
-Published December 9, 2019 by Pam Walls, pam@mie.utoronto.ca