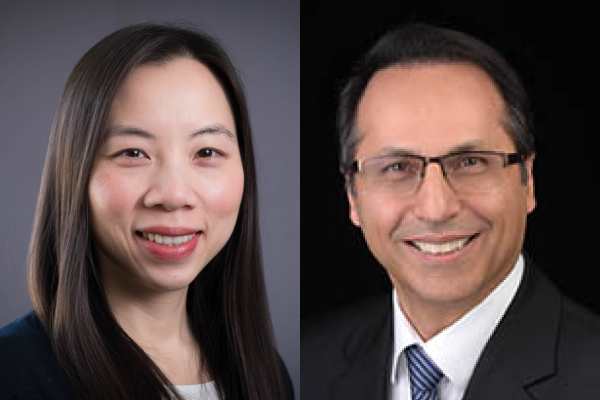 Professor Aimy Bazylak and Professor Nasser Ashgriz have been named Fellows of the American Society of Mechanical Engineers (ASME). Bazylak and Ashgriz were nominated by their peers and were recognized for their significant engineering achievements.
Bazylak is the Canada Research Chair in Thermofluidics for Clean Energy. Her research group Thermofluids for Energy and Advanced Materials (TEAM) focuses on the study and utilization of microfluidic and nanofluidic transport phenomena to achieve unique material designs, operation strategies, and water management techniques for clean energy technologies.
Ashgriz also works in the area of Thermofluids and is the author of the Handbook of Atomization and Sprays. His research group Multiphase Flow and Spray Systems Lab is involved in a wide range of experimental and computational research in the areas of atomization and sprays; multiphase flows; computational fluid dynamics; energy and combustion.
Congratulations to Professor Bazylak and Professor Ashgriz on their well deserved ASME fellowships.
-Posted September 16, 2019 by Pam Walls, pam@mie.utoronto.ca